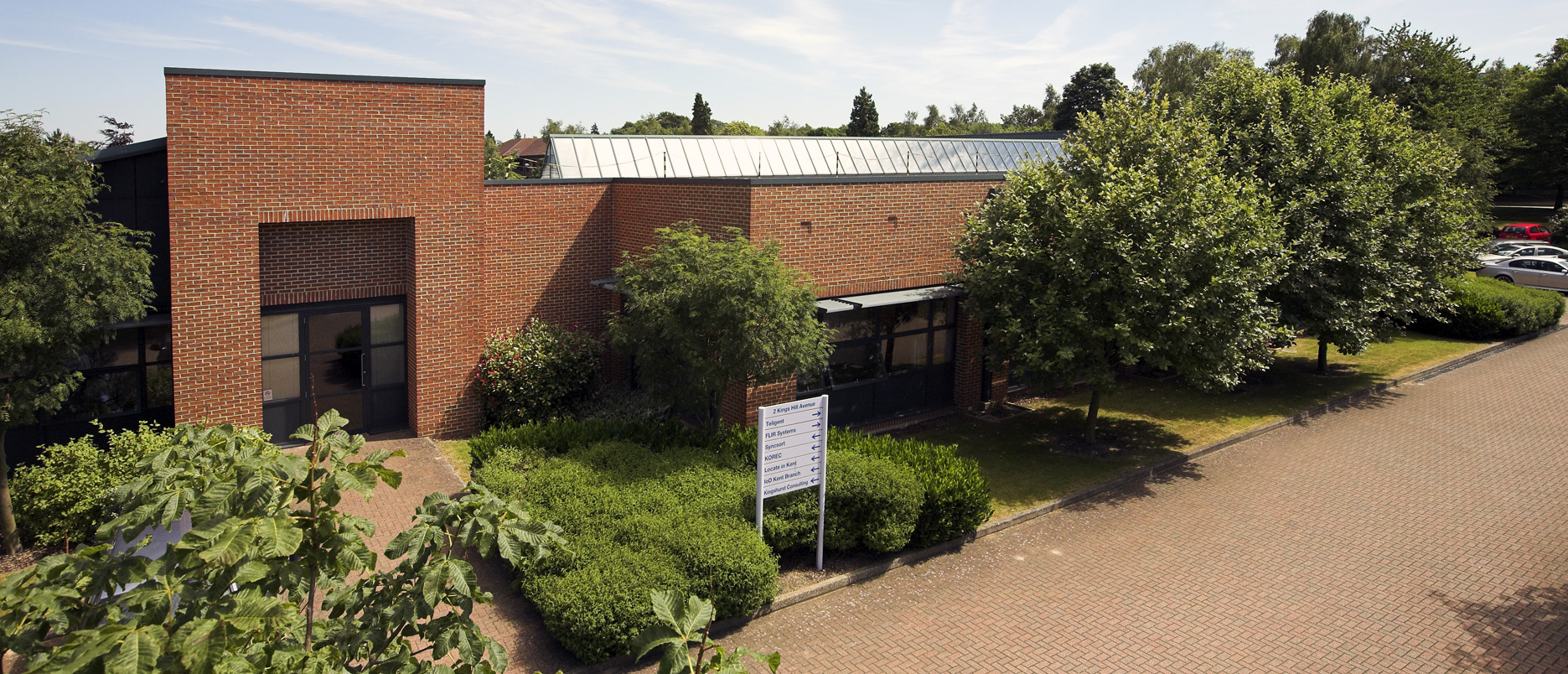 Work in Kings hill
2 Kings Hill Avenue
The building, designed by MKA Architects, provides versatile, low maintenance, cost effective accommodation for a wide range of businesses. It can be configured for research and development, high-tech production, disaster recovery, call centres, office, ancillary storage or any combination of these functions.

The single storey building footprint is designed around a service courtyard, providing self-contained space with dedicated entrances and adjacent car parking.
SPACE
2,339 sq ft (217 sq m) GIA
PARKING
11 car parking spaces
specification
Gas fired central heating, naturally ventilated
Pitched roof to the front elevations and flat roof to the rear,
capable of supporting tenants' plant and equipment.
Air conditioning tenant option
Conventional WC cores.
Steel frame construction with eaves height of 3.8m to the
courtyard, reducing to 3.2m on the outward elevations
Flexible fit out package to suit occupiers' full range of uses.
Concrete flooring with a ground loading of 15kN/m2 ,
finished to receive 180mm.
3 phase electricity supply.