14th December 2020
Turner Contemporary and the University for the Creative Arts appointed cultural partners for Kings Hill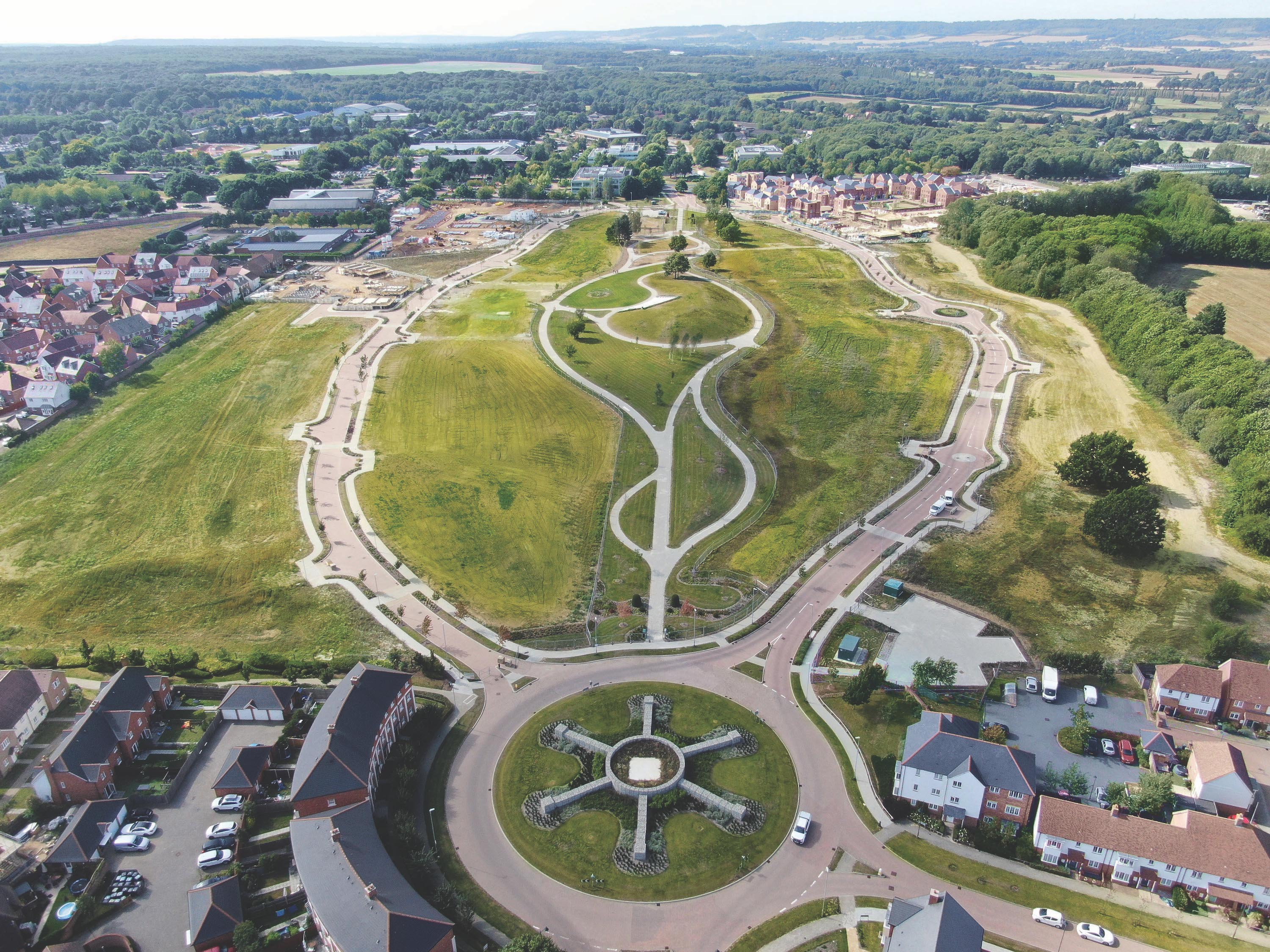 Two of the country's most respected arts organisations have teamed up with Liberty Property Trust in a move that will further enhance Kings Hill's reputation for being at the forefront of placemaking in the UK.
Turner Contemporary, the Kent-based gallery and the University for the Creative Arts (UCA), the country's top creative specialist university, will work together on a wide-ranging programme that will see community engagement, the appointment of an artist in residence and the commissioning of more public art for Kings Hill.
It represents the last significant opportunity to create public art for the garden village – already held up by RICS as an exemplar of placemaking – that will be inspired by and site-specific to the new public park, being formally opened next year. The park has conserved a rare national monument, a Pickett Hamilton fort from WWII, and features a Kentish ragstone amphitheatre for outdoor performances.
Andrew Blevins, Liberty's UK Managing Director, said: "As an integral part of our placemaking approach, public art has always been important in Kings Hill and arguably more so now than ever.
"The experience of the past months, when people's lives have been so severely restricted, has demonstrated just how valuable it is to live and work in a high quality environment.
"Public art, open green spaces, varied flora and a strong community spirit have all helped sustain the wellbeing of people in this exemplar garden village.
"We are now thrilled to be welcoming two cultural powerhouses to Kings Hill to further instil innovation, collaboration and imagination across the public realm and in the community's shared spaces. We are confident this partnership will build a lasting cultural legacy for the Kings Hill community."
Liberty partnered with Kent County Council on the project and appointed placemaking and public art commissioning agency Futurecity to oversee it. To view business park relocation options, please contact the letting agents – Altus Group, Hanover Green and/or Knight Frank.