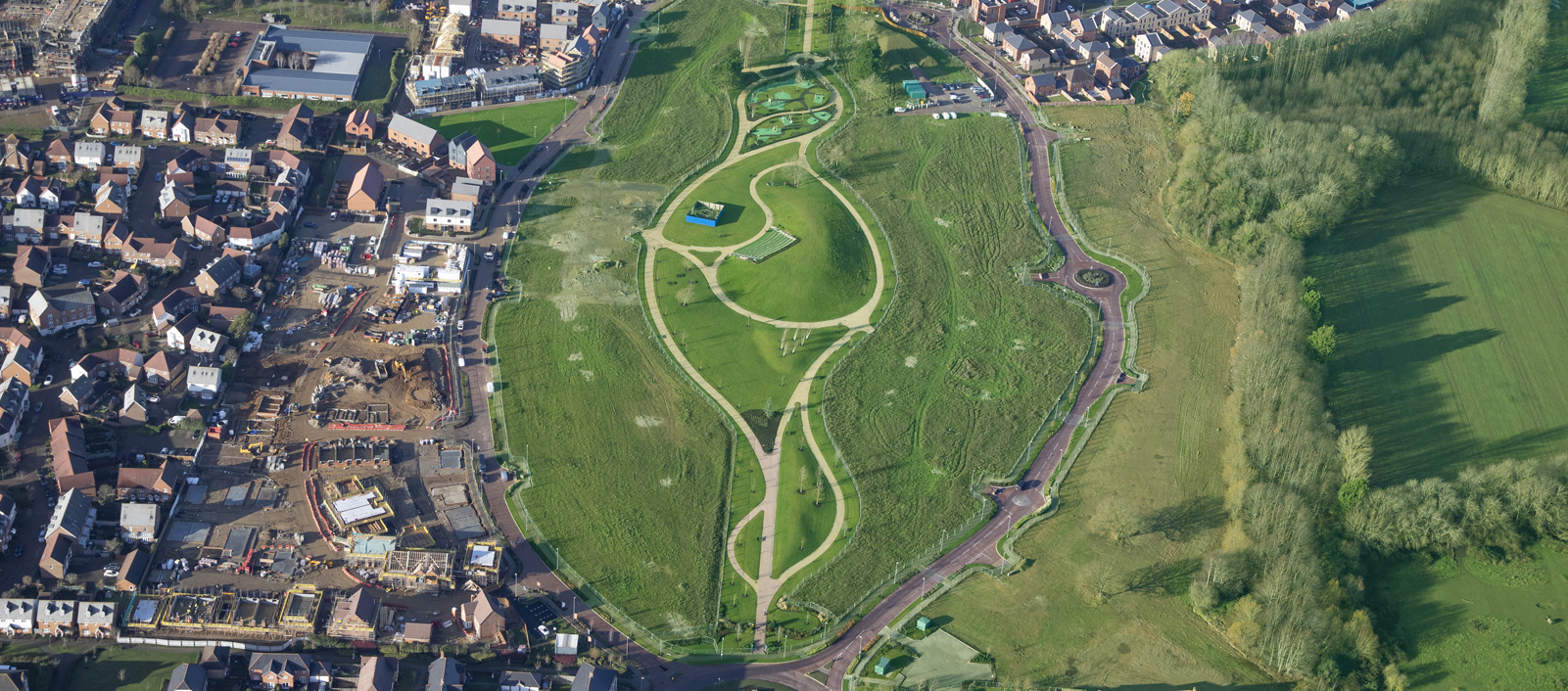 ABOUT KINGS HILL
Future plans
Kings Hill is a high–quality live, work, play community comprising a mixture of commercial and residential development on the site of the former West Malling airfield. Since 1990 to date, dwellings built, under construction or to be developed number 3,836; the business park provides one million sq ft gross, there are three schools and 23 shops.
635 New Homes
Community Hall Extension
Multi-functional
Car Parking Areas
Highway Network Improvements
At Alexander Grove, Gibson Drive
and Queen Street
Youth Recreational Facility
Two New Roads
Connecting Tower View to Beacon Avenue
New Public Park
Proposed Community Enhancements
Such as more grass sports pitches for Kings Hill Sports Park and further land for allotments. Road infrastructure will also be upgraded, with two new roads connecting Tower View to Beacon Avenue
**Youth Recreational Outdoor Facility – Community Survey (click here to view/download)**
A further phase of the development was granted planning approval in February 2020 and will provide a total of 350 residential dwellings, including family homes, apartments and affordable housing, along with additional open space provision.  It comprises three sites – see downloads below for details:
Development site between 1 Tower View and 35 Kings Hill Avenue (site 5.1) comprising up to 70 new homes;
Development site north and east of Jubilee Way (combined sites 5.2 and 5.3) comprising up to 210 new homes;
Development site between 23 Kings Hill Avenue and 8 Abbey Wood Road(site 5.6) comprising up to 70 new homes;
Overall the proposals will deliver up to a total of 350 new homes, of which 40% will be affordable.
Enquiries welcome from house builder developers. Contact us.