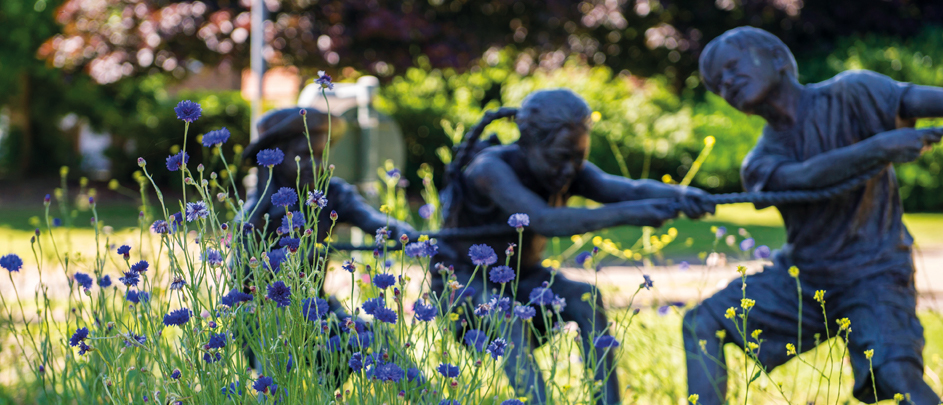 LIVE IN KINGS HILL
Sculpture
Public art is seen as a vital building block in creating a strong sense of place and community in Kings Hill. Sculptures are regularly commissioned for prominent sites across the village to encourage pride and attachment to the area - also providing useful points for navigation.
View
the Kings Hill Interactive map
for the Sculpture locations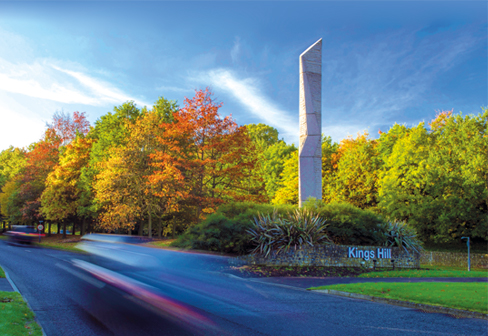 L'AMBIENTE
BY ENZO TORCOLETTI
L'Ambiente means 'a place for people'. It consists of Portuguese granite and is made up of six blocks, reaching a height of 45 ft. Granite was chosen as a symbol of permanence, strength and quality. It features prominently at the main entrance to Kings Hill.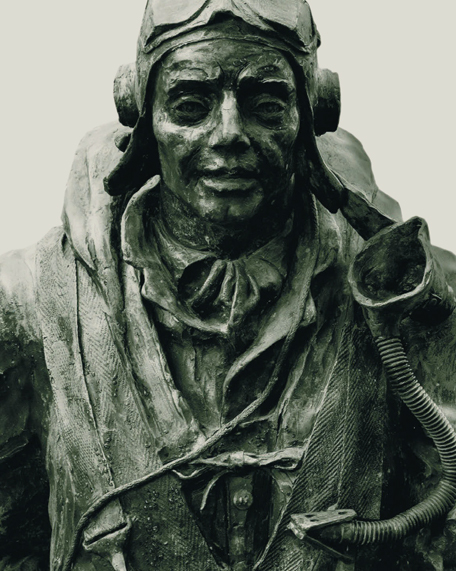 THE RUNNING AIRMAN
BY KATE DENTON
This memorial honours the military and civilian personnel who were based at Kings Hill over the years. It comprises a life size bronze sculpture of a running airman surrounded by four vertical granite panels depicting the history of the airfield.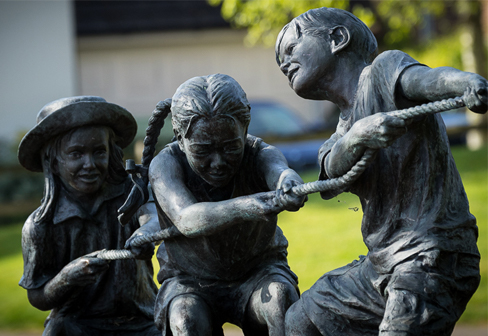 TUG OF WAR
BY W STANLEY PROCTOR
This 20 ft long bronze sculpture, installed in 2002, features six children – three boys and three girls – plus a dog, pulling the rope in a tug of war.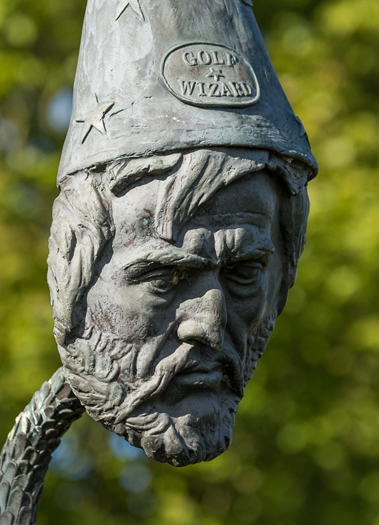 THE GOLF WIZARD
BY TOD BRITTINGHAM
Standing approximately 10 ft high, a bronze casting – humorous, thought-provoking in nature – it is situated outside the entrance to the Kings Hill Golf Clubhouse.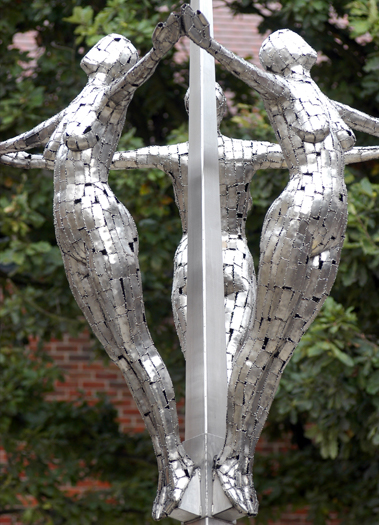 WHEN THE SKY'S THE LIMIT THE SPIRITS SOAR
BY RICK KIRBY
The sculpture commemorates the life and achievements of Bill Rouse, Liberty's founder. Three stainless steel figures soar skywards in a spirit of celebration. Piercing the space created by the figures is a shaft of stainless steel 'light' which takes them out of Liberty Square and beyond Kings Hill.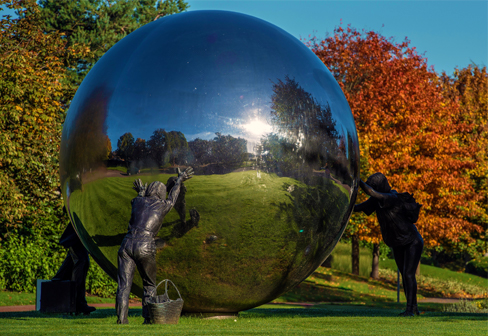 A DIFFERENT BALL GAME
BY KEVIN ATHERTON
Installed in May 1993, the 10ft diameter reflective steel ball sculpture represents human endeavour – the figures are pushing against themselves and create a tension which keeps the ball in place. Viewers see themselves in the ball which creates a sense of play.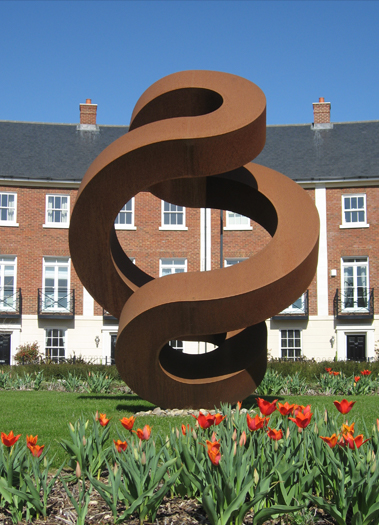 GUARDIAN FIGURE
BY GREG JOHNS
This sculpture by Greg Johns, an internationally renowned Australian artist, was shipped 12,000 miles from Australia and was installed at Kings Hill on the roundabout between Discovery Drive and Beacon Avenue in October 2010.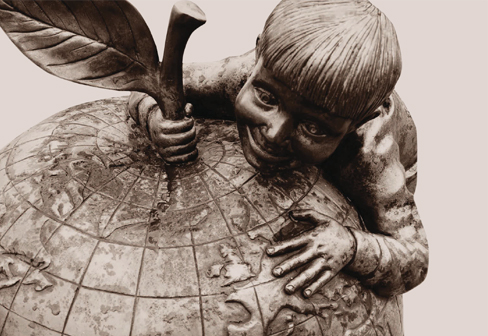 DISCOVERY SCHOOL SCULPTURE
BY JONATHAN HATELY
This work commemorates the opening of the school and features its logo, an apple embellished with a map of the world. The children, Zachary Bevans and Emma Davies, were randomly selected from the school's foundation class when it opened. The sculpture was unveiled on 10 May 2005.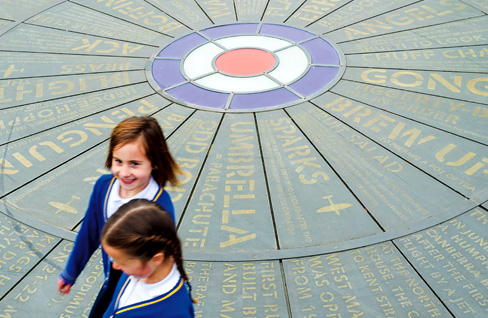 A PLACE OF LANDINGS
BY RICHARD WOLFSTROME
Kings Hill's connection with its history inspired a public art commission – A Place of Landings, a series of artworks by artist Richard Wolfströme. These include brass roundels embedded in the paving close to the Control Tower featuring the aircraft which flew from the former airfield, and from which future generations may take brass rubbings.

Spitfires, Hurricanes, Vampires, Beaufighters: the names that used to be on every West Malling schoolchild's plane spotting list in the 1940s and 50s.