ABOUT KINGS HILL
History
It is almost unimaginable today that the skies above this aspirational new community were, for nearly three decades, the battlements of Britain's fighter fortress. But nearly 80 years ago there was a different sort of community built where Kings Hill now stands: RAF West Malling – a place of fighter planes and defiant courage in the face of sudden death – a place of landings.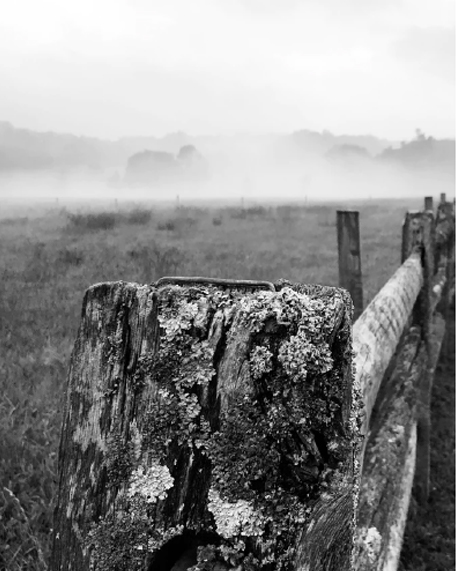 Middle Ages
During the Middle Ages, Kings Wood, as it was known, was an area of coppiced wood and farmland which provided rich pickings as a medieval hunting ground.
In 941 King Edmund gave it to Abbey Church in Rochester. It later passed to St Mary's Abbey in West Malling and provided the nuns there with boar's heads and bees wax to pay their tithes.
With the Dissolution of the Monasteries, the land passed into private ownership and coppiced wood from here was used for hop poles and fences and later for charcoal. By the mid nineteenth century, the site was called Kings Hill Wood and Abbey Woods and the whole area cultivated as woodland.
World War II
RAF West Malling was both the front line and the last line of Britain's defences during World War II and beyond. Above the fields – now full of homes, schools and businesses – the future of the world was being measured out in the skill of young pilots and their flying machines.
MORE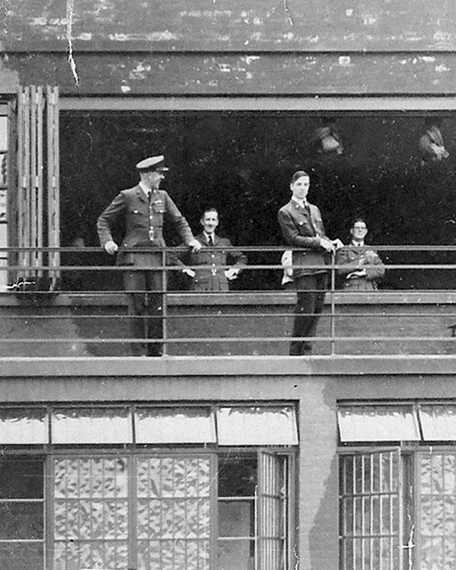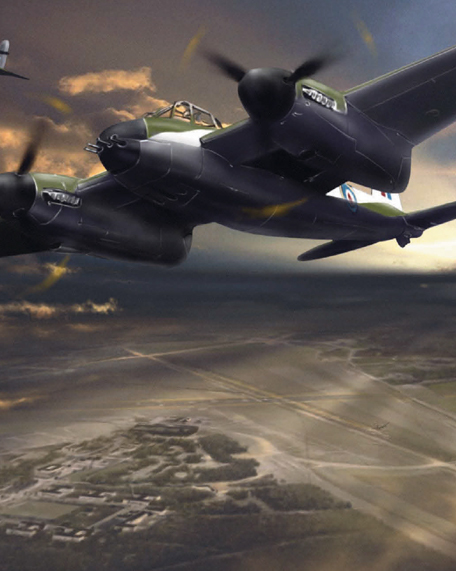 Night Fighters
It remained in use until the early 1960's as Britain's premier night fighter station and then became home to several squadrons of the US navy. In 1964, the US navy transferred and West Malling was returned to the RAF. Annual air shows celebrated its illustrious past, until it eventually fell empty. Its heroic past was a dim memory until its revival by Kent County Council and Liberty Property Trust.
A Place of Landings
Together, Liberty Property Trust and Kent County Council, restored the heart of the base, including the Grade II listed control tower. Then they restored its place in the hearts of those who came to live there. Kings Hill has now become a place of new landings, new opportunities.
A sense of belonging, of purpose, still runs though the Kings Hill community and new generations have the chance to share in the part their home played in Britain's history.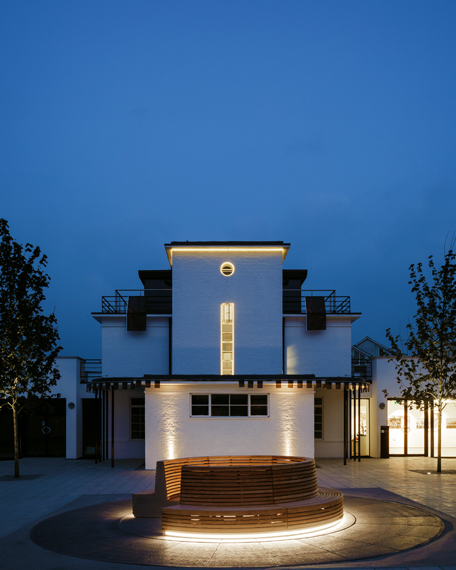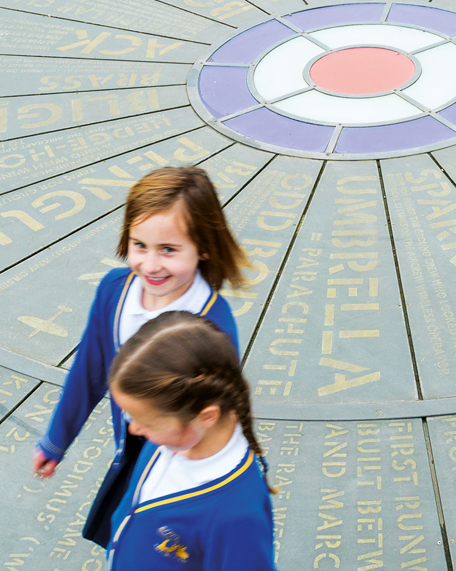 Present Day
Kings Hill's connection with its history inspired a public art commission – A Place of Landings, a series of artworks by artist Richard Wolfstrome. These include brass roundels embedded in the paving close to the Control Tower featuring the aircraft which flew from the former airfield, and from which future generations may take brass rubbings.
Nearby, a giant glass and metal RAF roundel, which is illuminated at night, features the slang used by the airmen who served there to make light of the grim tasks set for them. Another roundel surrounds a place for people to sit and reflect on the memories gathered from the community and picked out in bronze text.