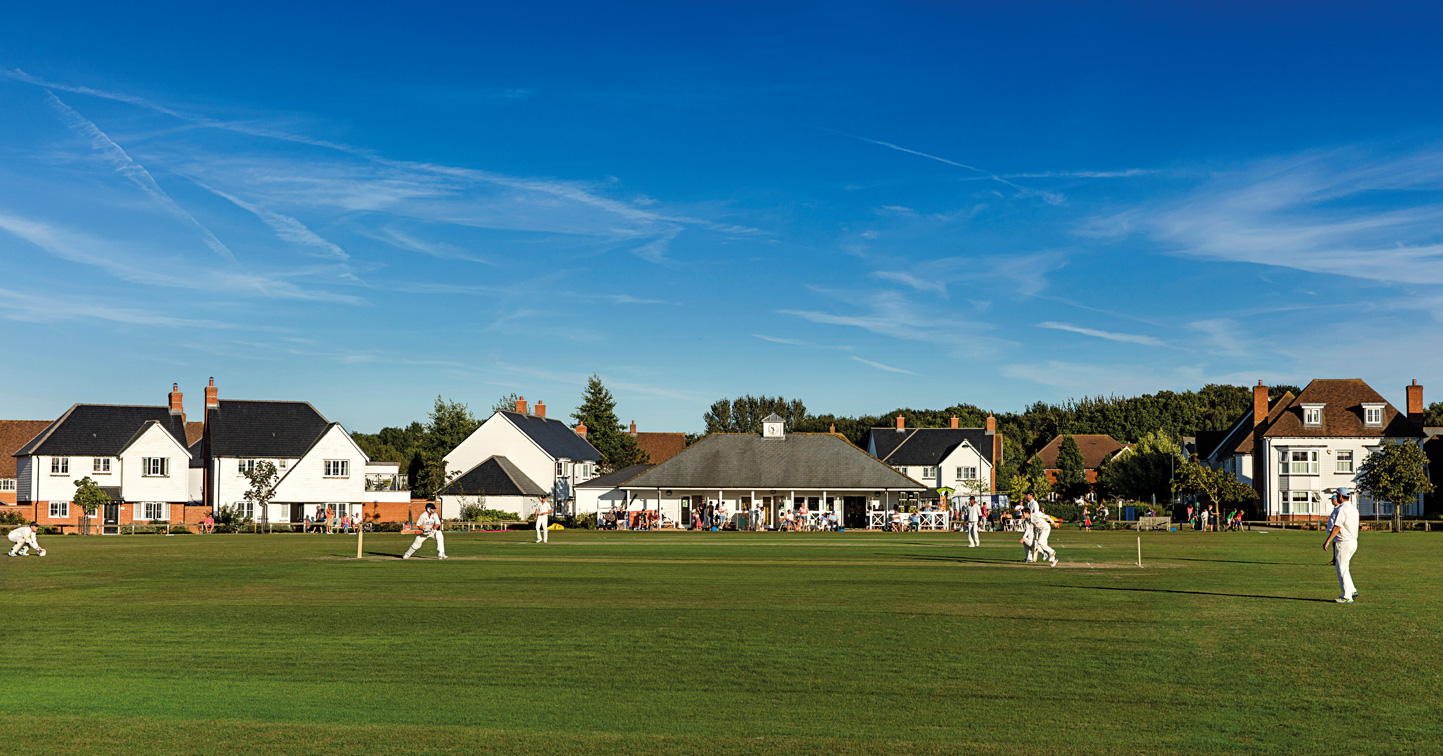 Eat, Shop and Play
Sports and Health
Longer, lighter, warmer. Summer days are perfect for watching or even joining sporty friends and neighbours at play.


A GLORIOUS BOUNDARY
From the well-rolled turf to the beautiful, traditional weatherboard pavilion, Kings Hill Cricket Club (KHCC) is truly pitch perfect.
Kings Hill Cricket Club website
With both ground and pavilion donated by Liberty Property Trust and Kent County Council, the Kings Hill 'oval' was opened in 2010 by England cricket bowling legend Derek Underwood. In just a few years it has become a geographical and social hub in the community, fielding five adult and youth teams as well as hosting countless social events every year.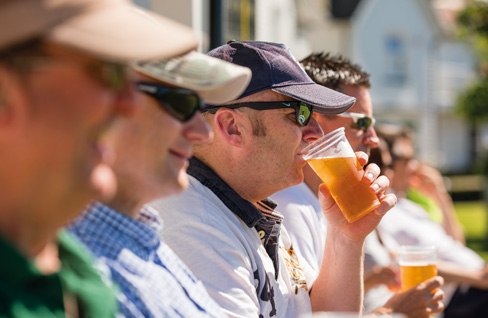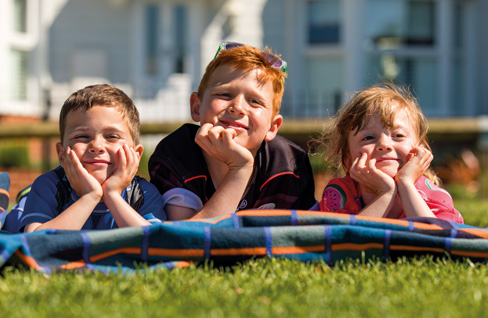 The Mosquitoes
A gloriously relaxed day watching the Mosquitoes – as fans know them – can be thirsty work so it's often rounded off with an innings at the club's own 'Hangar' bar.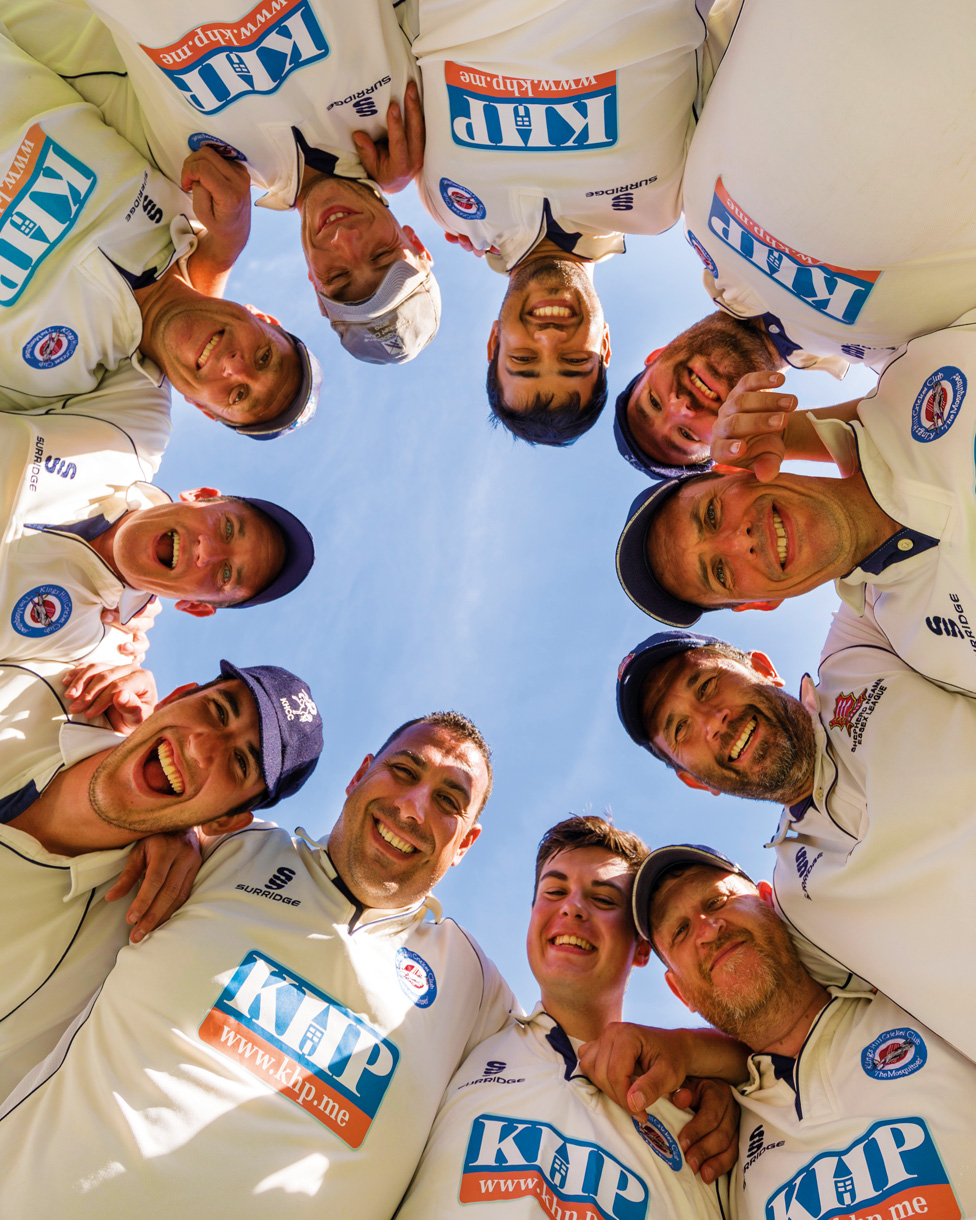 And there's plenty to celebrate. KHCC has notched up an impressive number of wins with many more to come thanks to the addition of practice nets from their numerous local sponsors.
FINDING THE SWEET SPOT
A good walk spoiled, or the ultimate test of character?
Founded in 1995 on open heathland and woodland across rolling slopes, Kings Hill Golf Club has matured into a testing, tricky, inland links course.
A golf course that fits naturally into its landscape
And to the immense good luck of golfers all over the County, it emerged from a fortunate collaboration between one of the world's greatest course architects, and one of the sport's most dedicated fans.
Former Liberty Director, Dave Hammers, was part of the team preparing the groundwork for what would become Kings Hill, and a dedicated golfer.
David Williams – an adviser with the PGE European tour and one of the sport's most respected course designers – was quickly brought on board.
He explained: "Dave realised that one of the main social areas of any new residential or business community is the golf club. The idea was to lay the course gently on the landscape. We didn't cut down any trees at all," he added.
The result is a course that fits naturally into its landscape, comfortable with the woodlands, gently rolling, well-drained heathlands, surrounded by heather and wild flora and fauna. Anyone trying the course for the first time would certainly benefit from a session in the club's game-changing Growing Golf Academy. Here anyone from a novice to a tour player would find their play enhanced by its biomechanical analysis, and stroke-shedding technology.
Or they could just trust their luck to a hopeful prayer to the 10 ft tall bronze tribute to the Golf Wizard by sculptor Tod Brittingham outside the clubhouse. Part birdie, part magic, all faith, just one well aimed pat is said to deliver supernatural results.
So, a good walk or golf? Why not try both in one of the most beautifully, naturally sculpted courses in Europe.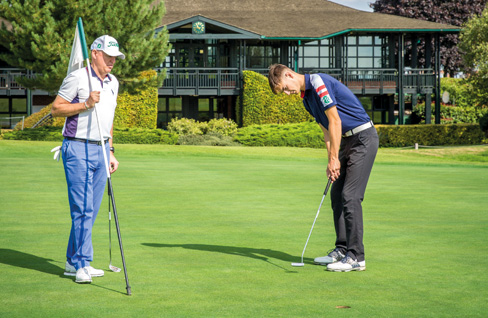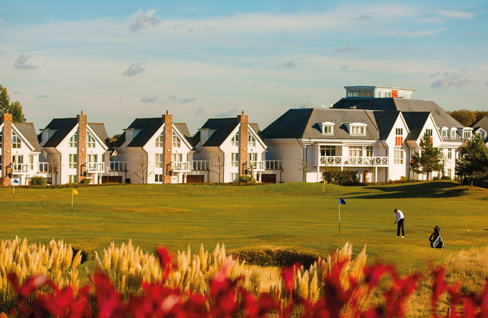 Kings Hill Football Club
"We won our Division this season and were promoted to the top league as champions!
A fantastic achievement by the team, formed 12 years ago, proud to wear the Liberty strip, year on year. Shane Webb and Thomas Slade – team members from the start when aged 6 – now rising 18 and off to finish their education or settling in to work. We hope they return to win a place in the men's first team and go on to play for England in the World Cup."
Andy Bennett, Manager, Kings Hill FC U18's
Kings Hill Sports Park
In June 2021, Tonbridge & Malling Leisure Trust, better known as tmactive, took over the management of Kings Hill Sports Park on a 25 year partnership agreement with Kings Hill Parish Council. To view the press release for more information, please click here.
Community sports and leisure facilities are available at the Kings Hill Sports Park. They include five grass pitches, an artificial grass pitch and sports pavilion with architecture reminiscent of a Kentish barn. Kings Hill Football Club and other local teams use the pitches for matches and training. They are available for hire through tmactive – sportspark@tmactive.co.uk / 01732 872271.
The Sports Café and Bar in the Sports Park pavilion is now open [on weekday evenings from 5pm to 9pm (Tue – Fri) and at weekends from 9am to 5pm. There is a full food and bar menu featuring homemade cakes and weekly specials.
The Kings Hill Community Tennis Club is free use by all Kings Hill residents and is situated on Gibson Drive opposite the Community Centre. They can be booked through the Parish Council, or used on a first-come, first-served basis, if no booking has been received. To make a booking for a court or coaching, please visit https://clubspark.lta.org.uk/KingsHillCommunityTennisClub
To make a booking for the courts or pitches please email sportspark@tmactive.co.uk / 01732 872271. Albeit not the tennis courts until the new ones are built at the Sports Park.
Cycling
The mixed-purpose cycle and footpaths running through the village encourage everyone of any age to get on their bikes. Within the business park, roadside cycle routes connect with one on the A228 bypass and lead to Kings Hill station.
Cycling is also an ideal way to explore the local countryside and it is easy to find quiet lanes away from the main roads to take you past hop bines (the climbing stem of the hop) and apple orchards, providing a vivid reminder of why Kent is known as the garden of England.
Kings Hill Wheelers Cycling Club
The club meets every Wednesday and Friday at 9.15am at Waitrose car park and is planning to have regular Saturday and Sunday rides during the spring and summer to enable those who work during the week to join in. The club, which has members of varying age and ability, organises rides through the Kent countryside of varying length – from 30 to 50 miles – and always finishes at Costa Coffee.
For more information Contact Mike Kirk on 01732 522174 / 07957 365149.
David Lloyd
Situated on the edge of the village within easy reach for residents and businesses, David Lloyd Kings Hill provides heated indoor and outdoor swimming pools, a state-of-the-art gym, sports hall, 10 tennis courts, squash, badminton and more.
The David Lloyd Kings Hill Tennis Academy, sponsored by Liberty Property Trust UK, provides regular coaching for children aged from 4 to 16 and is available to children who are club members.
Infinity Fitness UK
A new gym concept is located at 10 Kings Hill Avenue, offering 24-hour opening, seven days a week, to enable people to work out at a time to suit them.
Providing top of the range Life Fitness cardio and resistance equipment with the added bonus of a free-weights and stretch area. There is also a dance studio for classes and other fitness related activities.
Monthly membership packages are available for unlimited use of the gym. There are also competitively priced membership options with no 'tie-in' clauses as well as day passes.
The perfect solution for those who want to keep fit but who would not use the extra facilities provided by other operators.
The gym is fully manned between 9 am and 8 pm and at other times a central monitoring station ensuring members' safety.