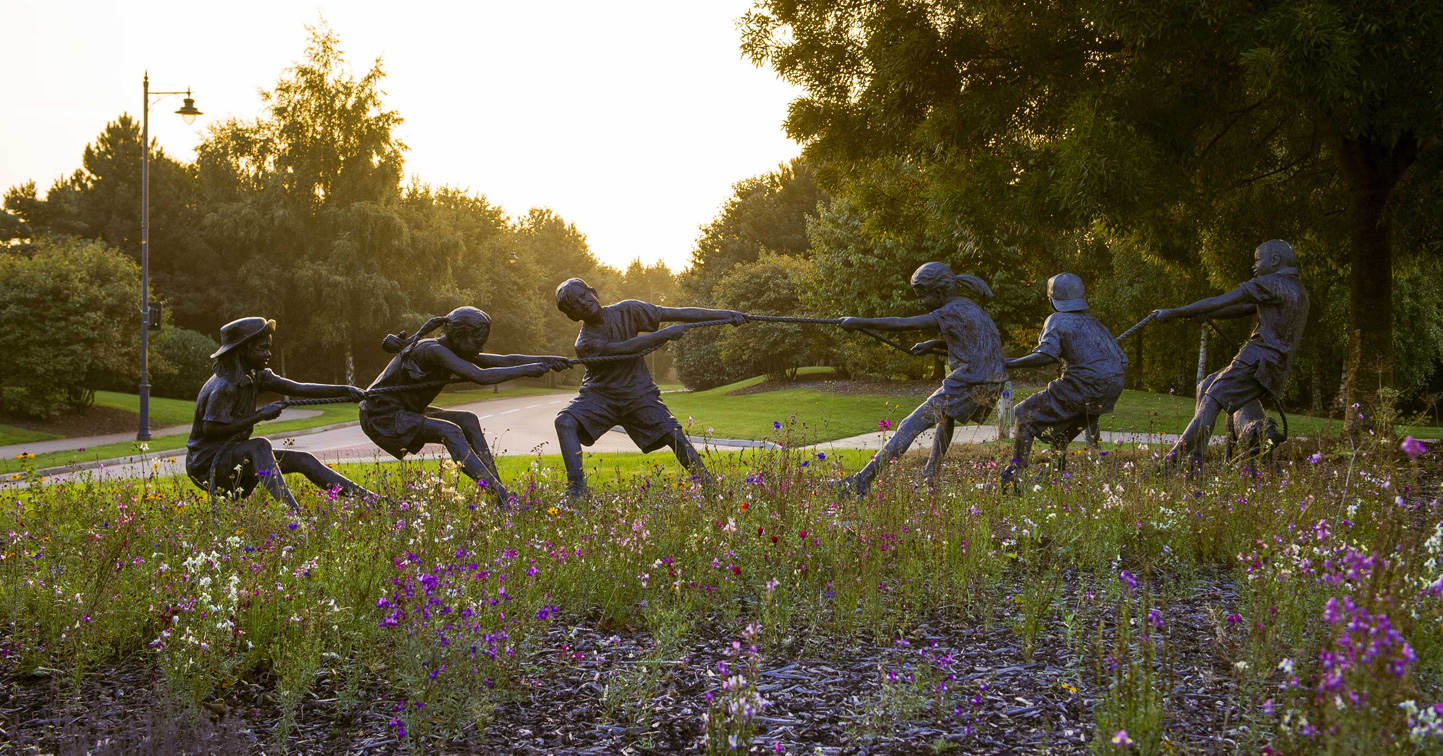 Kings Hill
How to find us
Kings Hill is strategically located with businesses and residents alike benefiting from easy access to London, its orbital motorway the M25 and mainland Europe via the Channel Tunnel.
Green Travel Plans
The Kings Hill Collective Travel Plan is designed to encourage a reduction in car use and a modal shift to car sharing, public transport, cycling and walking. The car sharing scheme is available via this website.
Liberty has developed a Tenant and Resident Travel Plan Guide to assist businesses and home owners in the development of their own plans. Kings Hill Travel Guide
KINGS HILL CAR SHARE
Operated by the national Liftshare organisation, Liftshare provides Kings Hill employees and residents with an opportunity to share fuel costs and reduce car usage and so reduce the negative impact on the environment.
Liftshare is the largest car share network in the UK and is a social enterprise, mission driven rather than profit driven. The scheme is able to fund services which help with parking issues, saving money and reducing local pollution and congestion – and members don't pay a penny to join.
BY Rail
West Malling (for Kings Hill) station is just a few minutes away by car or the shuttle bus (123:The Ride) which is scheduled to meet every train.
Services to Victoria leave approximately every 15 minutes from 0600 until 0800, and half hourly thereafter until 2300. The journey takes approximately 50 minutes.
Services to Blackfriars leave daily at 0622 and 0705, taking approximately 60 minutes.
For the latest information please visit southeasternrailway.co.uk or check Live Departure boards at National Rail Enquiries.
Bus & Coach
Bus
Kings Hill is served by several routes
77, 77A, 148A, 72, 123, 151, 579, 55x, 56x, 57x, 587 & 588

Arriva
View the Arriva timetable for Kings Hill Connect X1 & X2
Nu-Venture
View the Nu-Venture '123' timetable
Commuting into London
Brookline Commuter Coaches:
For further information please call 01732 845656 or visit http://www.brooklinecoaches.co.uk/commute
Chalkwell Coach Company
For further details of the latest timetable visit their website at www.chalkwell.co.uk/commuter.php
Air
Gatwick Airport – 34 miles via M25
Stansted Airport – 58.2 miles via M25
Heathrow Airport – 55 miles via M25
London City Airport – 38.3 miles via M20 and A13
Cycle & Footpaths
At Kings Hill walking and cycling are promoted by a network of paths and cycle routes and connections to links beyond. In addition to the roadside pavements, which are designed for combined pedestrian and cycle use in the residential areas, there are also landscaped "greenway" paths which provide easy access between the housing and the central amenities. Further routes will be created as new homes are built.
Within the business park there are roadside cycle routes which connect to the cycle route on the A228 bypass which also leads to West Malling (for Kings Hill) station.
The footpath and cycle ways on Kings Hill have been designed for convenience of movement; to the amenities and schools, within and between the housing and business park and to and from the wider network outside Kings Hill. Additionally, Kent has many spectacular walks and cycle rides to enjoy.