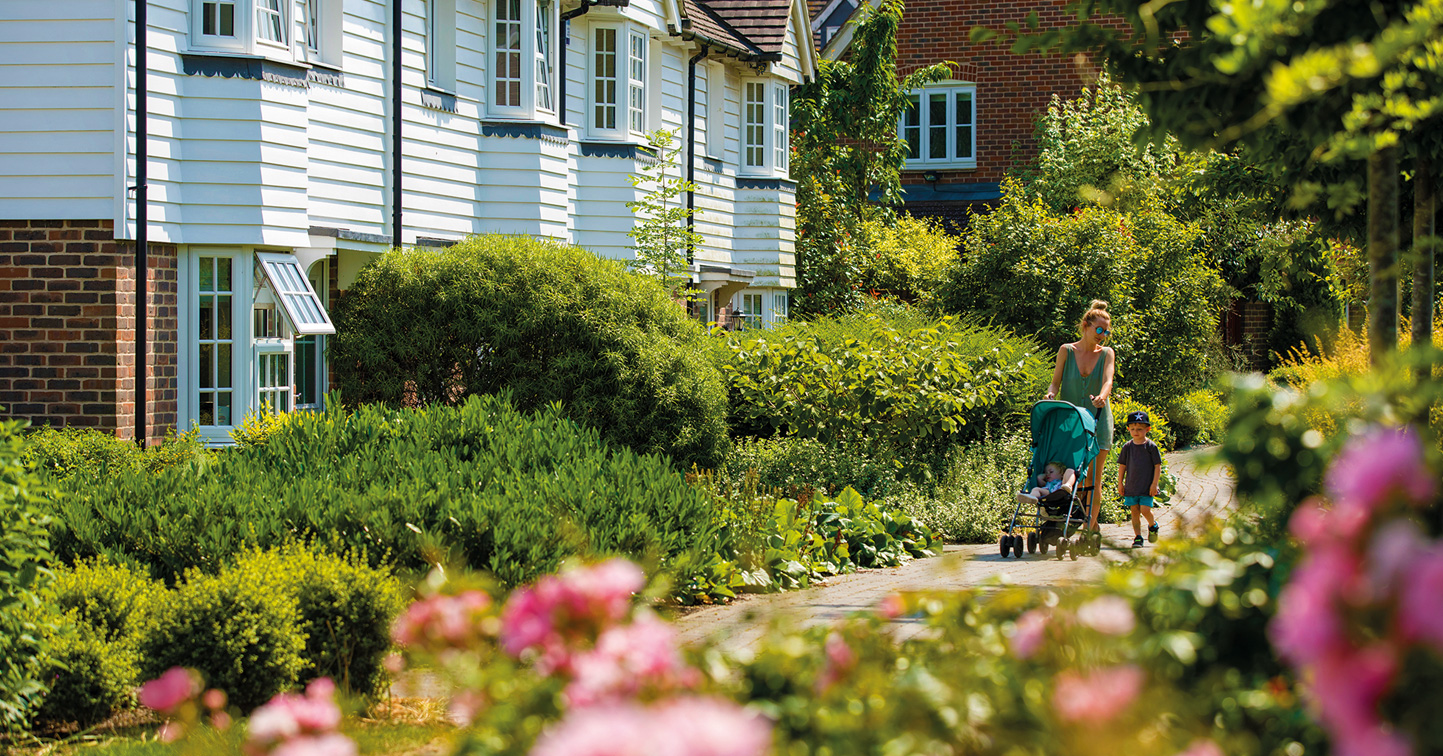 KINGS HILL
MOVE TO
KINGS HILL
Kings Hill has a growing number of residential neighbourhoods, each with its own distinctive character offering a wide variety of homes.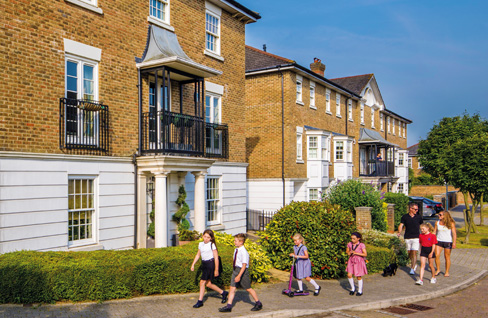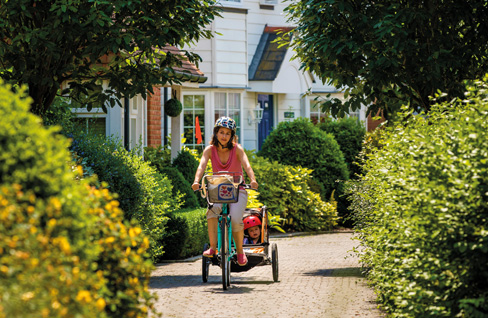 landscape–first approach
Liberty's long-term approach to masterplanning Kings Hill is landscape–first, embraces its cultural heritage, is underpinned by placemaking and the quality of its execution. It requires the flexibility for continuous review and refinement, to remain relevant to its community.
Although RAF West Malling is no more, the memories of its historic past are kept alive in its stories and public art.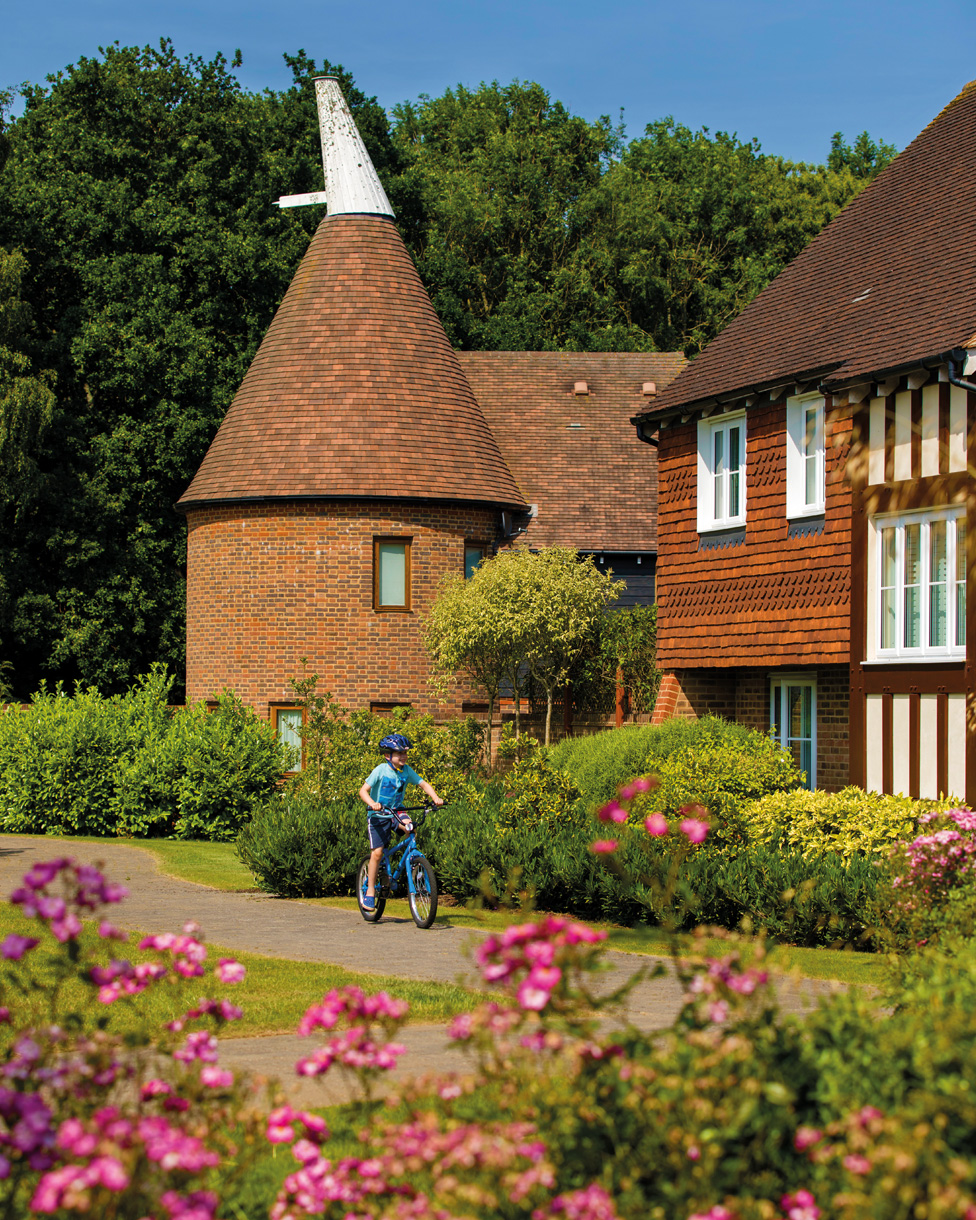 Kent Vernacular
The architecture is inspired by the Kent vernacular, but with a contemporary twist. Liberty's close relationships with a range of house builders has created many styles and types of home which feel as if they've evolved over generations.
Echoes of the County's ancient hop-drying oast houses sit alongside Art Deco inspired apartment blocks, each home a part of Kent's rich past, present and future.
There is a quality mix of traditional and contemporary homes across a wide range of prices.