29th March 2022
Choral Workshops with Peter Adjaye at Kings Hill Golf Club – 22 April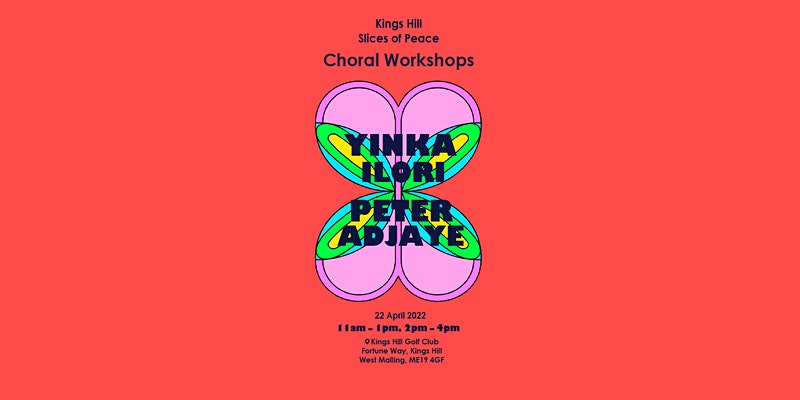 The Kings Hill community is invited to participate in choral workshops with sound artist Peter Adjaye – Yinka Ilori will be there too!
When: 22 April 2022
Where: Kings Hill Golf Club, Fortune Way, Kings Hill, West Malling ME19 4GF
Morning workshop: 11am – 1pm
Afternoon workshop: 2pm – 4pm
The workshops are free and open to all, although places are limited, so be sure to register asap.
Adjaye is to run choral workshops as part of artist in residence Yinka Ilori's public art commission. Adjaye is a contemporary conceptual sound artist who specialises in cross disciplinary collaborations. His specially composed soundscape will form part of Ilori's new sculpture for the park in Kings Hill – 'Slices of Peace'. These workshops will use the West African musical technique of 'Call and Response', bringing participants together in a common language to create a new choral soundscape for Kings Hill.
For more information and to register your interest in participating in the workshops, please follow this link here – https://www.eventbrite.co.uk/e/choral-workshops-tickets-305852351617