5th May 2022
Kings Hill community helps create public art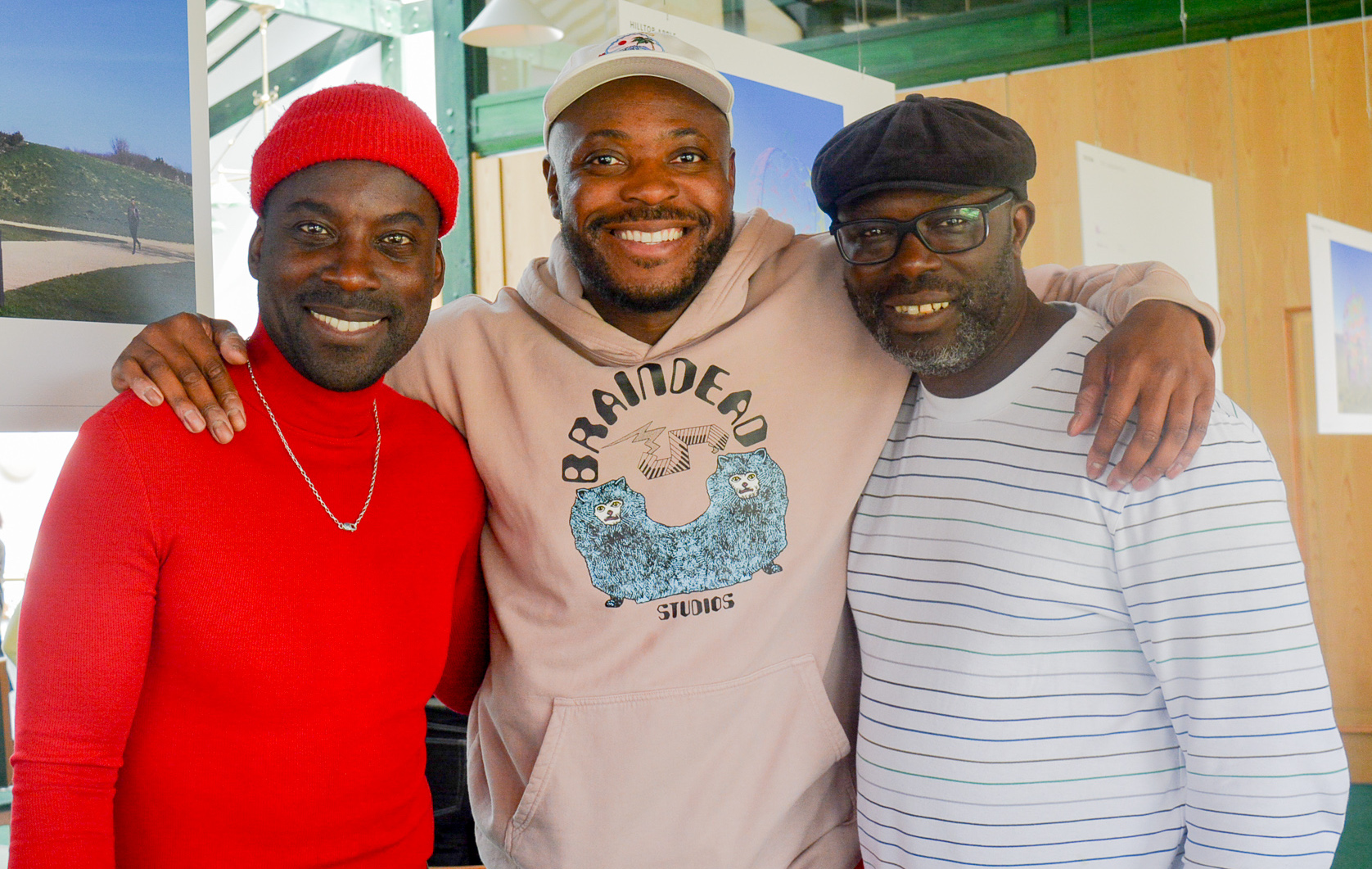 Kings Hill took another step towards the creation of a new multi-sensory piece of public art being sited in the garden village, when members of the community took part in choral workshops led by contemporary composer and musician Peter Adjaye.
The Ghanaian-British conceptual sound artist used West African 'Call and Response' techniques, which elicit choral feedback from an audience, to help capture the sounds of Kings Hill. Participants were taught an original choral phonetic composition by Peter called the 'Peoples Anthem' composed in what he describes as the 'universal key of C'.
Peter is internationally recognised for his work, which has been featured in places as diverse as The Tate Modern, Art Institute of Chicago, Greenwich Maritime Museum and Studio Museum Harlem.
Peter Adjaye said: "The sessions were truly transformative. My vocalist Randolph Matthews
and I were very pleased to see people joining in so enthusiastically and really feeling the power of the techniques. I'm very much looking forward to producing the finished work that the community has contributed towards."
Student atelier members from academic partner the University for the Creative Arts (UCA) were on hand to interview participants and to take images to document the workshops.
The free workshops were commissioned by Kings Hill development partners Liberty Property Trust and Kent County Council.
Caroline Binns of Liberty Property Trust said: "Public art is seen as a vital building block in creating a strong sense of place and community in Kings Hill – we have always placed a strong emphasis on art, culture and learning. It was wonderful to see the community taking part in the creation of what will be the last significant public art commission for Kings Hill."
The finished composition will form part of a new public artwork commissioned from multi-disciplinary artist Yinka Ilori, MBE, who was appointed as Artist in Residence in Kings Hill last year.
The focal point of Yinka's installation will be located in Kings Hill's new public part and will serve as a meeting point for the community.
Called 'Slices of Peace', the project is inspired by the rich culture and heritage of Kent, in particular its history of apple growing. The proposed design consists of a series of different sized installations that encourage the individual to wander, reflect and meditate.
The finished work, which is being curated by cultural partner Turner Contemporary, will be installed later this year. The cultural partnership has been curated by Futurecity.
Peter's soundscape will be a site-specific acoustic reflection of the community's voice. It will be available through QR codes located on the installation.
To download the full press release please click here
For more information on the public art project, visit www.kings-hill.com/uca-turner-contemporary-public-art