30th August 2023
Healthy signing for Kings Hill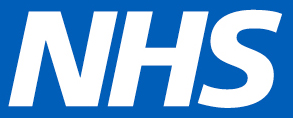 The National Health Service has become the latest organisation to take premises within Kings Hill's business park.
NHS Property Services has signed a long lease for some 7,000 sq ft of space on behalf of NHS England which joins a growing cluster of health sector specialists including laser eye surgery provider Optegra UK, Genesis Cancer Care UK and Illuminate Skin Clinics.
Caroline Binns of Kings Hill developer Liberty Property Trust said: "I am very pleased to be welcoming the NHS to Kings Hill where they will be joining a flourishing community of public and private sector organisations."
So far this year, five organisations have committed to taking office space in Kings Hill spanning a variety of sectors such as real estate, construction and highways maintenance. Other companies have taken space in Liberty Square, the garden village's leisure and retail area.
Caroline Binns added: "Post-pandemic, Kings Hill has shown itself to be well placed to support employers in accommodating their employees' hybrid working patterns, providing places to shop and eat, as well as exercise in green open spaces or at the various gyms and the sports park."
To view the wide range of office and other commercial accommodation available in Kings Hill, visit www.kings-hill.com/work/.