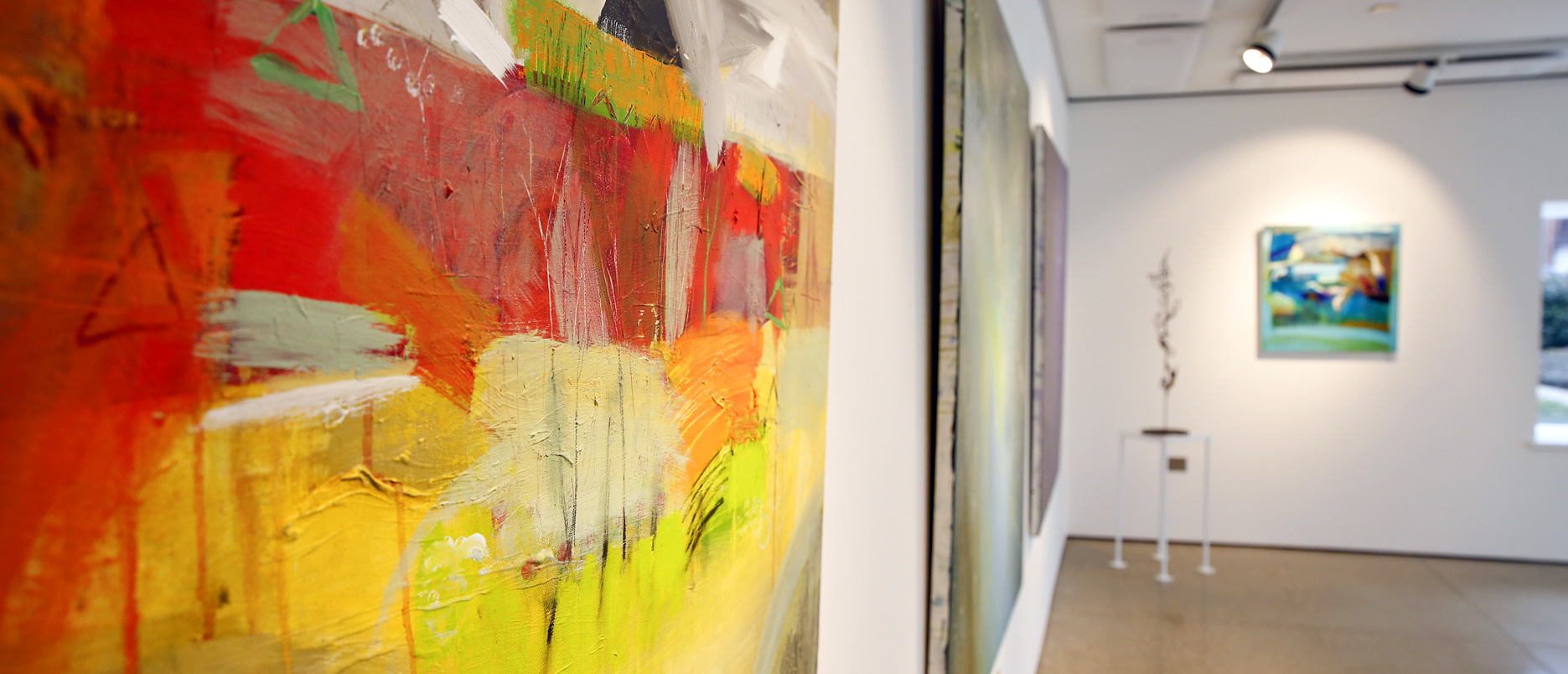 DISCOVER
CURRENT EXHIBITION
Exhibitions are updated three times a year in office buildings and in The Control Tower to create a fresh and changing environment, which it is hoped stimulates an interest in art for employees and visitors. The artists who generously loan their work benefit from increased exposure and potential sales.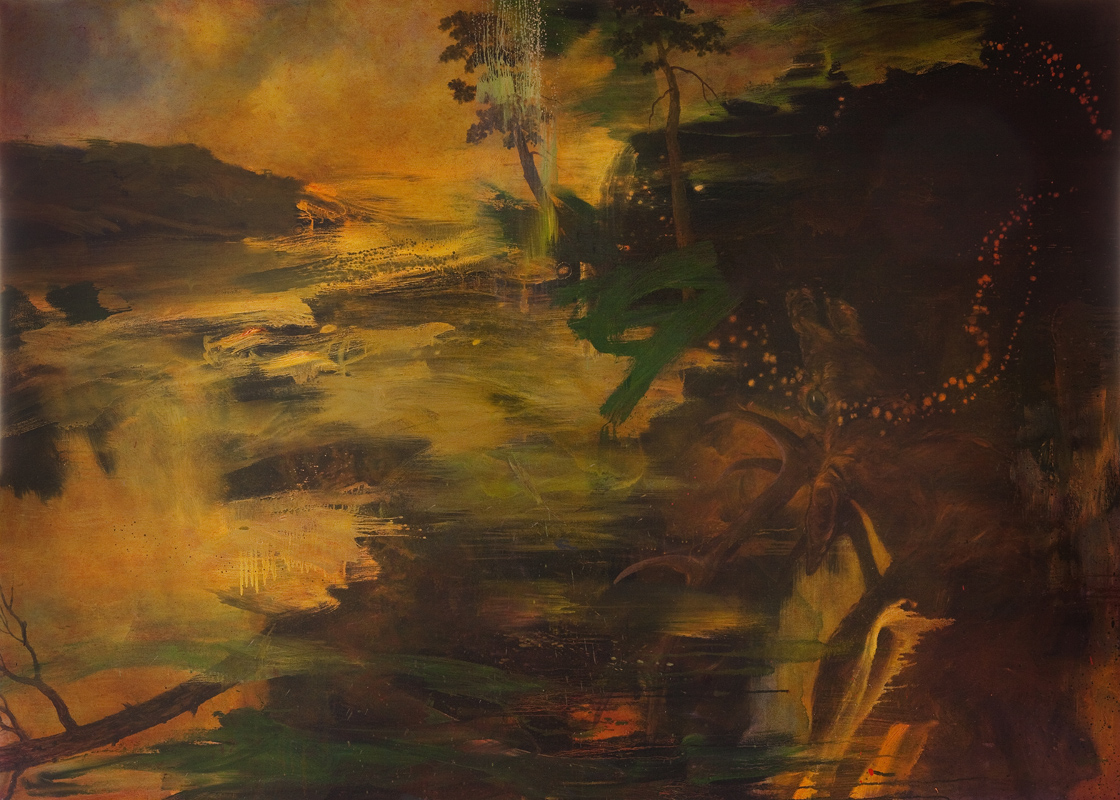 Alan Rankle
1 Tower View & Control Tower Gallery
Alan Rankle is an artist and curator whose work explores historical, social and environmental issues informed by his interest in the evolution of landscape art.
Since his first exhibition at the Institute of Contemporary Arts London in
1973 while still a student at Goldsmiths College, he has worked
variously in painting, video, photography, printmaking, architectural intervention and curating, through a series of international exhibitions and commissions.
Retrospective surveys of his work have been presented at
Gallery Oldham in 2006 and Fondazione Stelline, Milan in 2010.
Recent projects include curating the exhibition Axis: London Milano for
Fabbrica del Vapore in Milan with Claudia De Grandi and a prize winning immersive installation Riverside Suites at the Lowry Hotel, Manchester in collaboration with the designer Veronica Givone and AFK Architects.
His work was featured in the 2017 Southampton City Art Gallery exhibition and book, Capture the Castle showing landscape artists from Turner to the present day.
2018 saw the presentation of two major commissions Not Dark Yet for the Grand Hotel in Nuremberg and Prague Suite for Intercontinental in Prague.
www.alanrankle.co.uk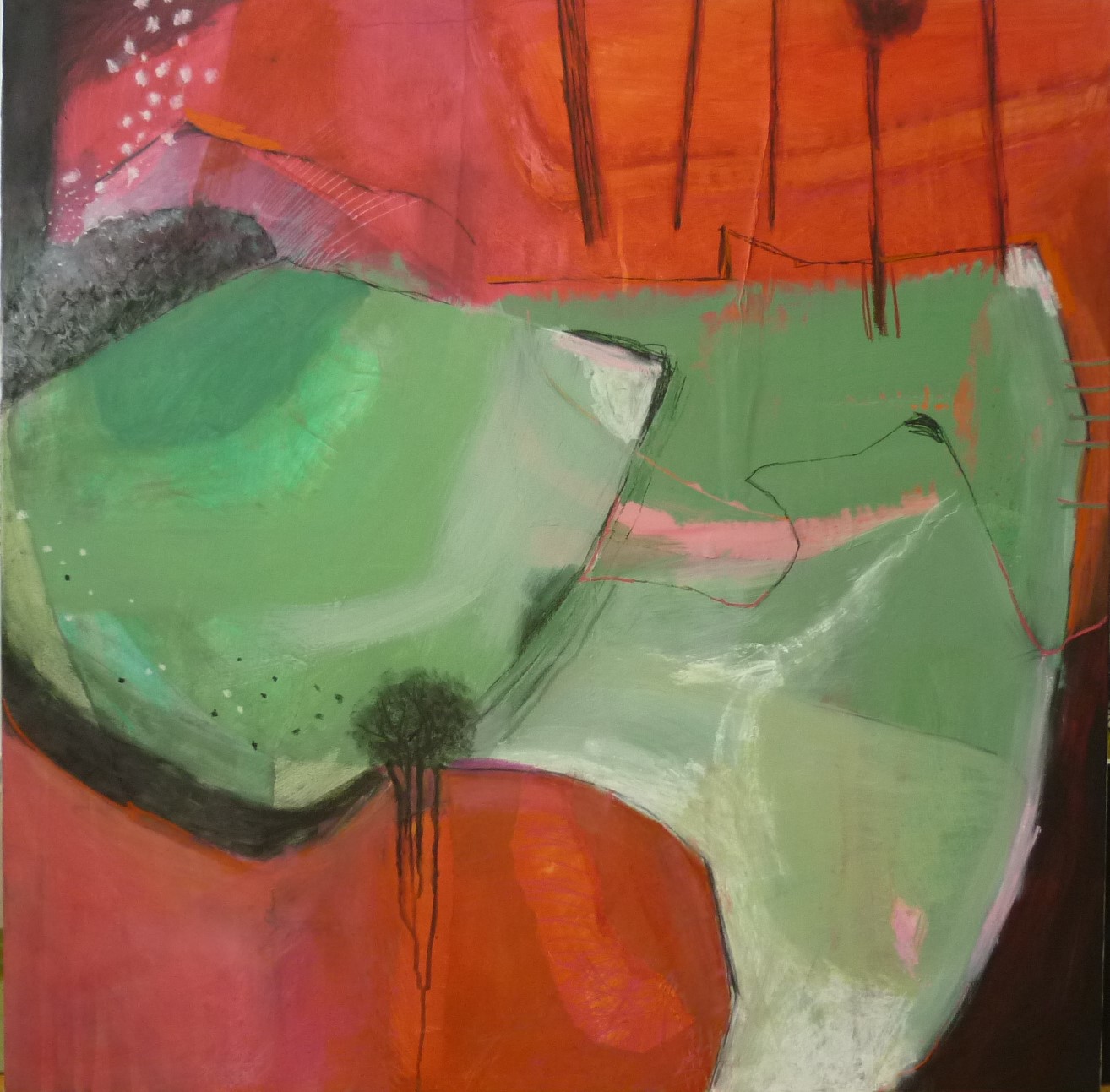 Amanda Bee
Control Tower Gallery & 4 Abbey Wood Road
Amanda Bee
Amanda's abstracted landscape paintings seek to explore the spirit, features, and qualities of the places we call home. She paints landscapes she knows well capturing remembered experiences, fragments of time, sounds, colour, movement. A recreation of place which is deeply personal.
Re-imagined, remembered, connected. Amanda is interested in the locations that pull us back, the areas we visit over and over and never tire of. The landscapes we carry with us, which hold our memories and fill us with joy. For her these are specific areas in her home County of Somerset and nearby Wiltshire, the wildlife marshes around Gibraltar Point in Lincolnshire, the coast and wild spaces of Cornwall and the beautiful rural landscapes of Italy.
Amanda works with paint and collage creating mixed media pieces full of colour, bold, sensitive, emotional responses to landscapes forever changing and marked by the human hand, nature, and time. Amanda is originally from Lincolnshire where she trained at Lincoln college of Art and completed a Degree in Fine Art at UWE Bristol.
Since graduating she has made the South West her home eventually settling in Frome, Somerset. She works from a studio in the Silk Mill, a beautifully converted building in the centre of Frome. Amanda is a fully qualified adult education tutor and teaches weekly classes, one day workshops and online courses. She has curated several art exhibitions for her students at the Black Swan Gallery in Frome. She is a key organiser of the 'Silk Mill Collective' representing the artists and makers of the Silk Mill both online and in organising shows in the Gallery space at the Mill. Amanda is an area REP for the Somerset Art Works open studios and group show events and takes an active role in supporting the arts and other artists in her local area.
Amanda has exhibited widely in Somerset and Wiltshire and has works in private collections throughout the UK, Europe and America.
She can be found on Instagram and Twitter as @amandabeeartist. Website address: www.amandabeeart.co.uk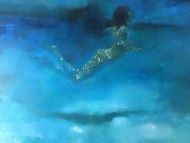 Bill Bate
Control Tower Gallery & 30 Tower View
Bill Bate
Bill Bate was born in Liverpool in 1962 and is a graduate in Fine Art from the Central School of Art London (now known as Central Saint Martins). His work focuses on the human form. By the use of dramatic light his atmospheric works are emotional responses to the body in movement, at rest, and the body observed.
"I want the paint to have a life of its own and so leave its application quite loose at times. I endeavour to escape the confines that realism can impose, leaving more expression and less constraint."
bill@billbate.co.uk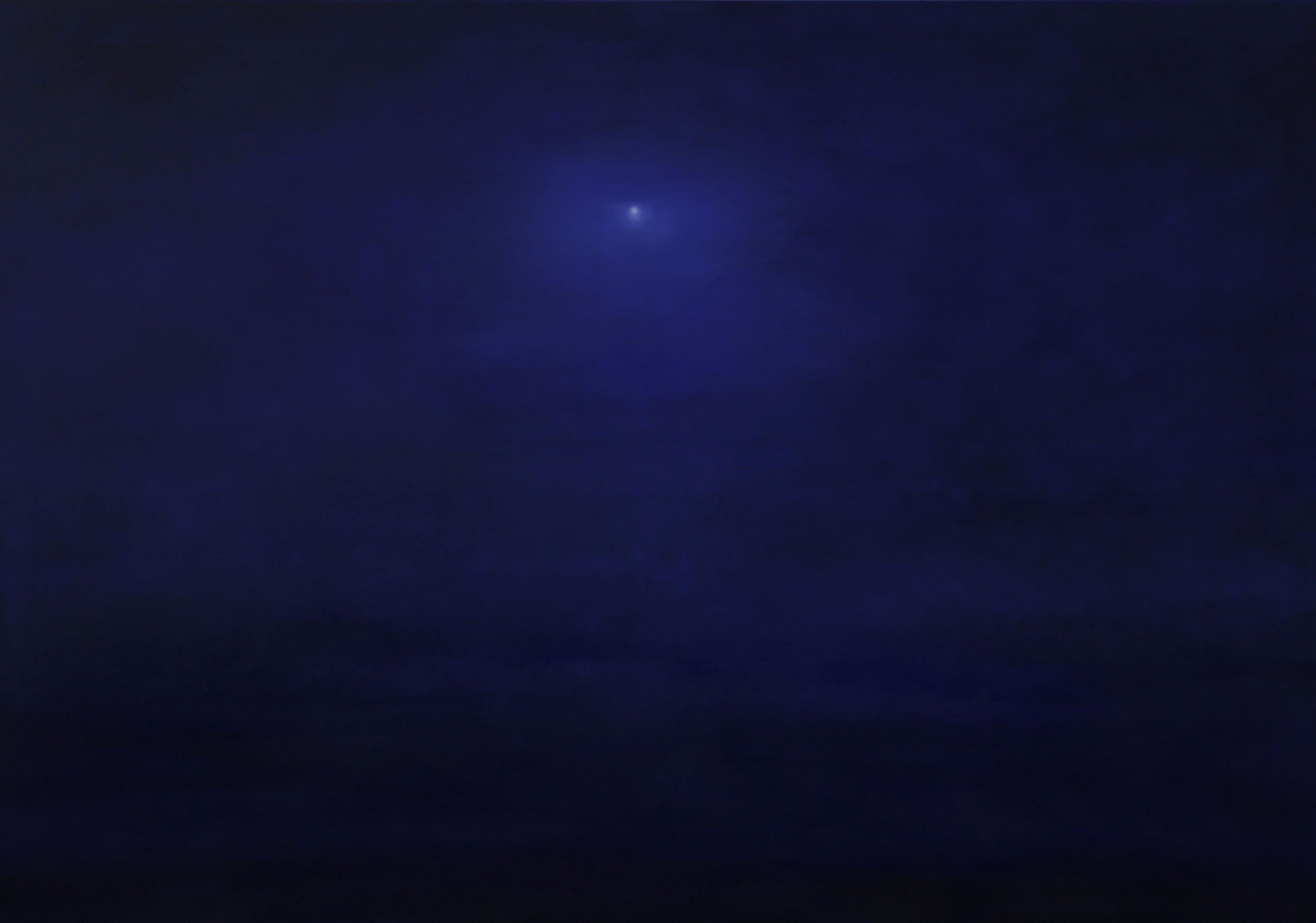 Claudia de Grandi
Control Tower Gallery, 1 Tower View and 17 Kings Hill Ave
Claudia de Grandi
My creative process originates from a deep intention to compose images of space in a rhythmically fashion, like with music. It's not simply that music inspires me , or takes me to a place of any kind, it's more like writing music as images. It's about creating space.
Coming from my classically trained background in music I experience the visual process in a similar way of music as abstraction. The digital sounds vibrate into a form like pixels in the space. Each sound vibrates leaving a space in between the next sounds.
It always comes to my mind that that music and images are deeply connected in a certain kind of non-verbal description. To me, my paintings are as though sounds and colours interconnect and occur in the space of the canvas at the same time, like a spiral of space-time happening.
Claudia is a transnational artist concerned with how artists address identity and the modern mind. She grew up in São Paulo with a Brazilian mother and Italian father and has lived in Britain for over 20 years.
http://www.degrandi.com/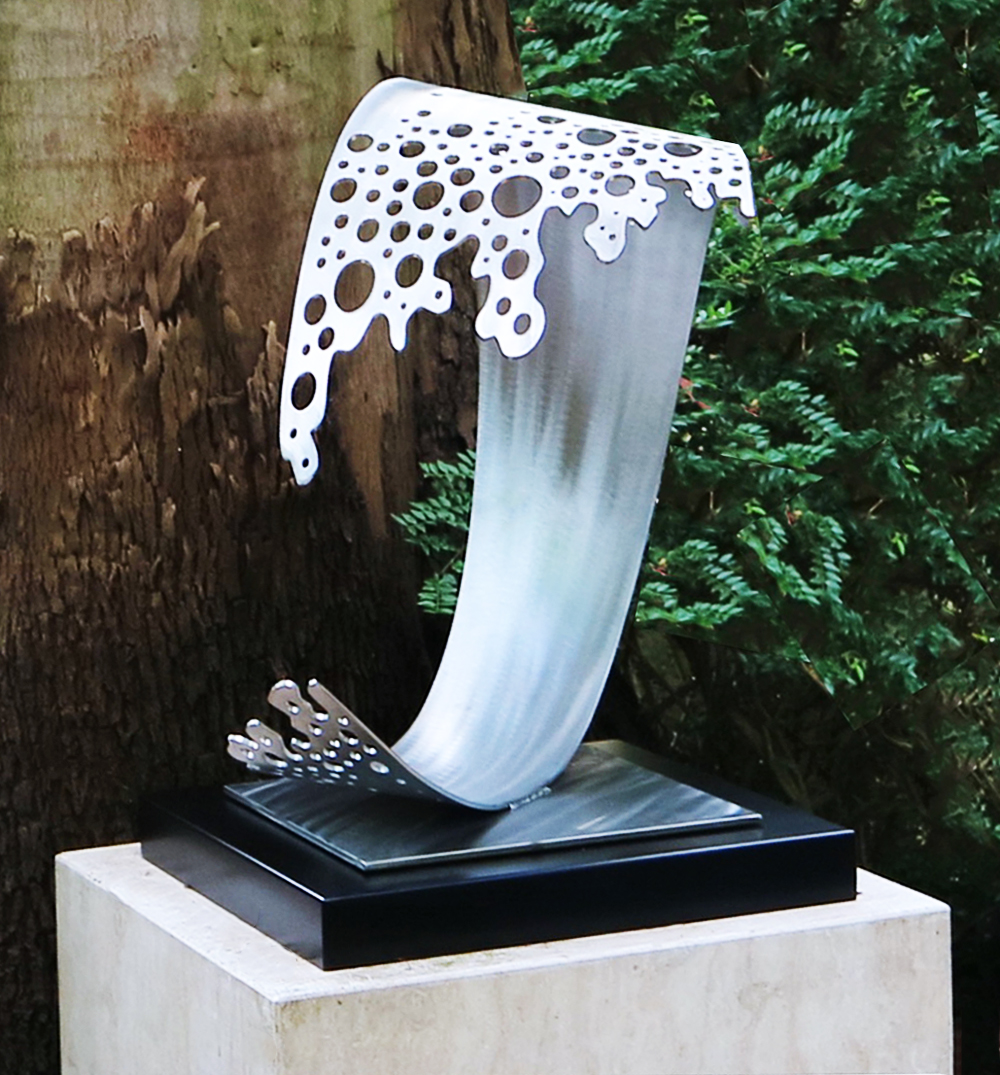 Ian Marlow
Control Tower Gallery,1, 30 & 11 Tower View
Ian Marlow
A member of the Royal Society of Sculptors, Ian Marlow is invited to exhibit widely and is regularly commissioned by private and corporate clients.
Being born and raised in a small rural hamlet in Somerset gave Ian the affinity with the natural world that continues to be the focus of his work as an artist and sculptor. Having returned to Somerset as an adult, Ian began his sculpting career in stone before moving into metal and glass, but his work, whether sculpture, poetry or drawing, has always found inspiration in the natural environment he grew up in.
Nature is the primary inspiration for Ian's work. The texture he adds to the stainless steel makes his sculptures shimmer, picking up colours from their surroundings so subtly that you hardly notice it. The patterns in the steel change as you move past, as the daylight alters and as the seasons come and go. There is a bold freshness in the crisp stainless steel, and yet the hardness of the metal appears lost and unnoticed in the flowing shapes he creates. The transformation from steel to organic form is almost magical.
Viewing by arrangement at The Sculpture Garden and Studio, Ebenezer Chapel, Buckland Dinham.
www.marlowsculpture.co.uk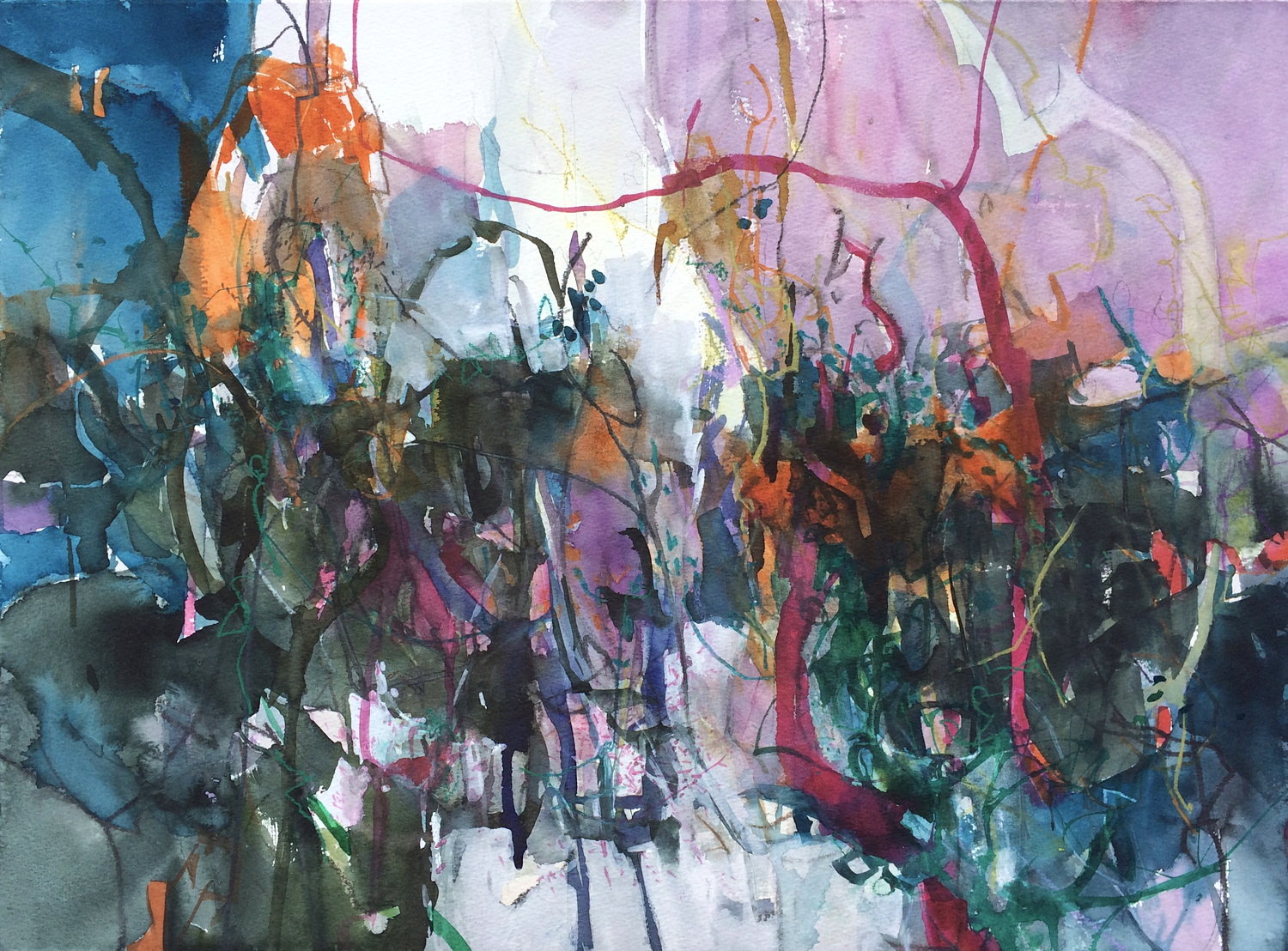 Ella Clocksin
Control Tower Gallery & 35 Kings Hill Ave
Working in ancient woodlands in Oxfordshire, some untouched since the last Ice Age, Clocksin's recent paintings are notations of the experience — neurological and sensory, poetic and metaphoric — of being deep in the woods. A place of being lost and found. And transformed.
The mark-making is a response to the immediacy of moment-by-moment sensory experience, moving between referential and abstract forms. This process – the coming into being of perception, or the point between unknown and known – is the real subject matter of the work as well as its process.
Working in watercolour and mixed media, the paintings emerge via an attentiveness to visual and auditory cues in the woods. Recently, the acoustic soundscape, including birdsong and the susurration (murmuring, whispering) of leaves, has come to the fore in Clocksin's work, including her use of script-like notations and calligraphic marks. Mapping this sensory experience, they are expressive but not legible: communicative but resisting exact interpretation.
And the Daphne / Retellings series references the Greek myth of Daphne being turned into a tree to prevent her rape. Ovid's telling darkly suggests that she is still sentient in tree form, yet trapped and unable to speak. The title arose from imagining what Daphne might say if the spell was broken and the metamorphosis reversed: if the trees began to speak and if frozen narratives were heard.
With a cross-disciplinary background in literature and psychotherapy, and art training to MA Fine Art at Oxford Brookes and Winchester School of Art, Ella brings together a wide range of literary, mythological and psychological concepts in her work.
Formerly Visual Arts Therapist at The School of Life in London and visiting lecturer in drawing at Winchester School of Art, she has worked in her Oxford studio since 2002. Alongside her own practice, she leads her own programme of experimental art workshops in Oxfordshire and Derbyshire, and currently on Zoom, with a particular interest in rehabilitating watercolour as a contemporary medium.
Widely exhibited, including the RWS Contemporary Watercolour Competition and Modern Art Oxford Open, solo shows include the Wall Gallery, Ely and the University of Oxford (Templeton and the Department of Psychology). Ella's work is in the collections of the University of Oxford (Wytham Woods Research), the Perse School (Cambridge), and Oxford's John Radcliffe Hospital, as well as many private collection in and beyond the UK
www.ellaclocksin.com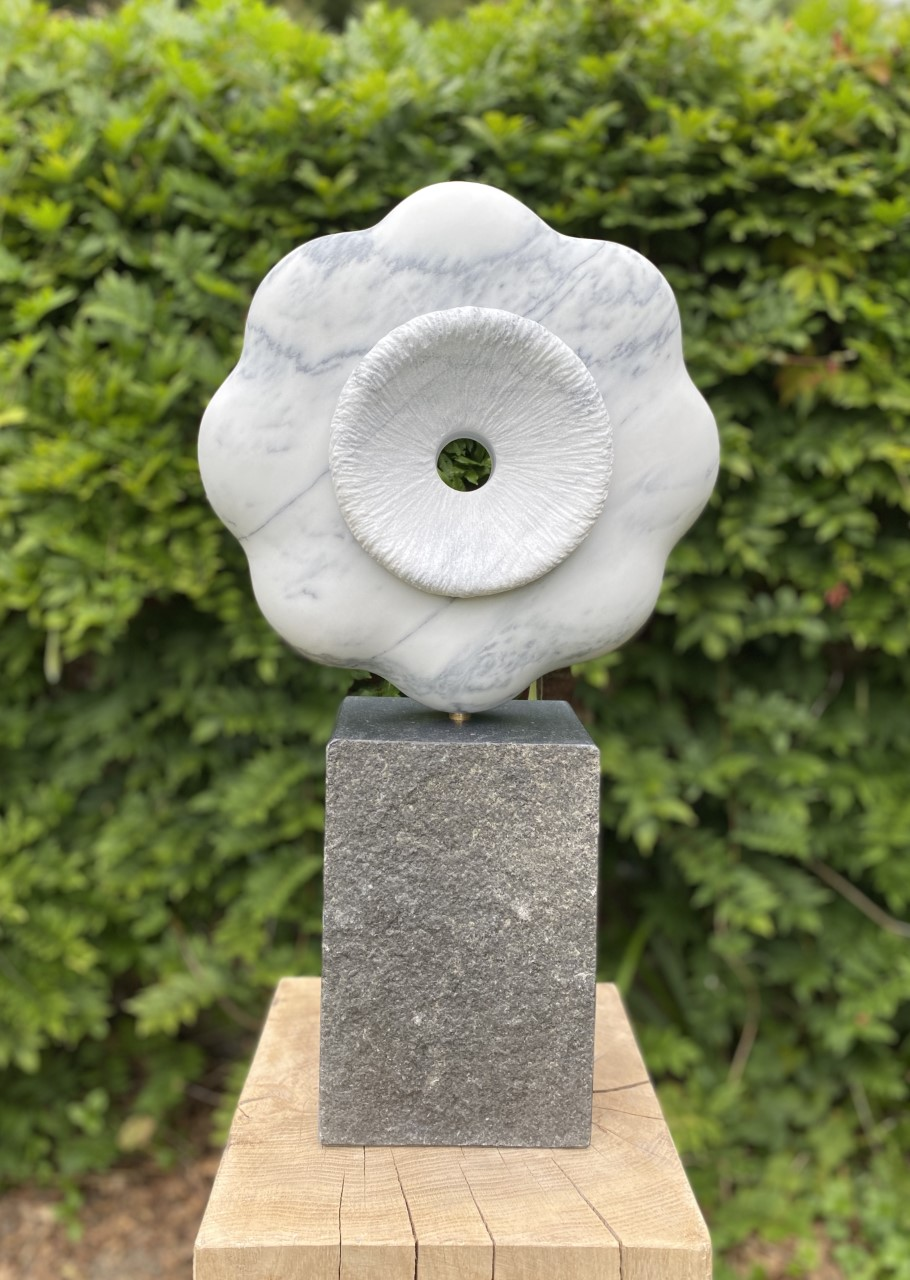 Jason Mulligan
Control Tower Gallery & 1 Tower View
Jason Mulligan
Influences within my work stem from a passion for stone and a direct interest in archaeological and anthropological objects.
The evolution of current work focuses primarily on research around cultural objects and a facination with prehistoric stone artefacts.
This layering of historic and geological referencing has many influences from a variety of sculptural forms, such as the mysterious tribal object to ancient fertility figures and religious statues. The intention is to recall some past primeval state while playing with the ambiguity and form of the artefact. The work invites the viewer to multiple readings, where the mystery is in their elusiveness.
www.jasonmulligansculpture.com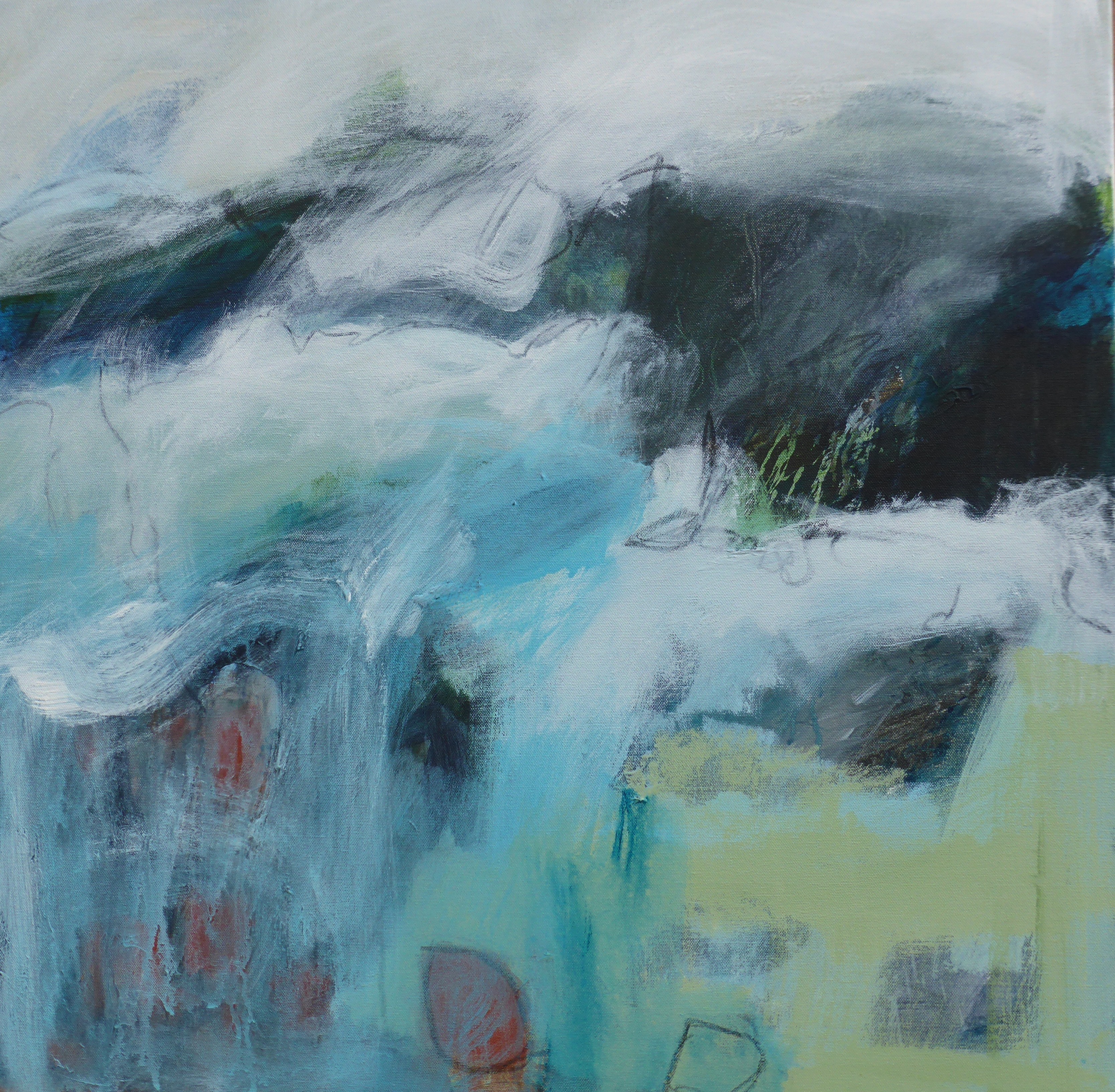 Terri Hogan
Control Tower Gallery and 11 Tower View
The forces of nature and its myriad effects on both the land and seascape provide an endless source of inspiration for my art. In situations both entirely formed by nature and those having felt the influence of the hand of mankind have imparted a powerful and poignant impression that demands expression through the filter of the artists sensibilities. The confluence of often monumental natural phenomena and the effects of tomb building, tillage and war, and the more mundane impact of daily life all serve to complete the overall finished image, although as all the aforementioned can never really be considered "finished" in any sense, neither can a particular work, allowing thankfully endless opportunities for revisitation.
I am interested in the physical and tactile qualities of paint, and I am intrigued by texture and the overall process of painting often becoming obsessed with certain places, ideas or impressions which have to be worked through. At times I have to ignore these tangents that I wish to explore, but these are documented through both writings and drawings with the intention of following them through at a later date.
In the interest of continuity of theme several paintings are worked on at once, each complementing and adding to the depth of the others whilst retaining their individuality. Often initial drawing is revealed as the processes used frequently involve sanding down or washing back to leave multiple layers of pigment and process.
My future work will include further investigation of marks left on the land by early man.
Major influences in the works are painters such as Tapies, Peter Lanyon, Wilhelmina Barns-Graham and Sandra Blow.
http://www.terrihogan.co.uk