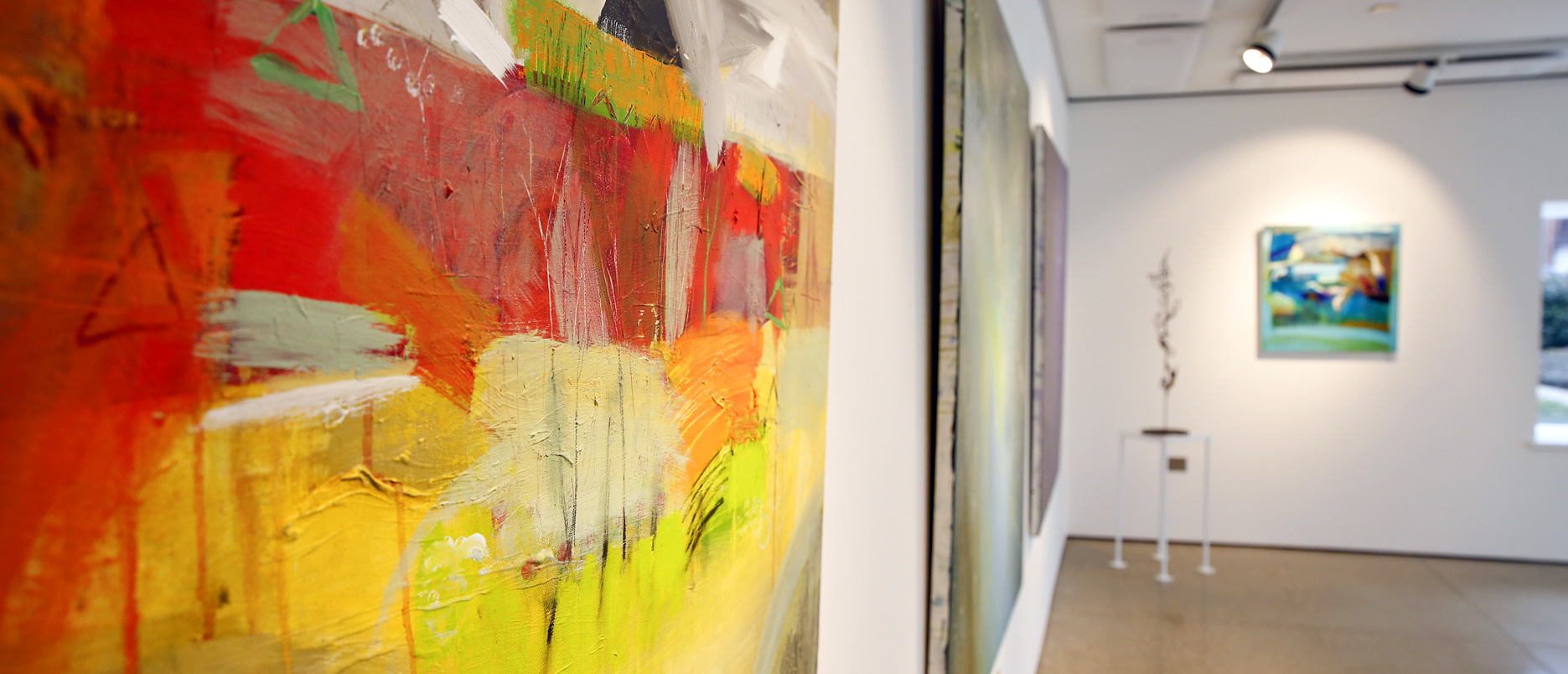 DISCOVER
CURRENT EXHIBITION
Exhibitions are updated three times a year in office buildings and in The Control Tower to create a fresh and changing environment, which it is hoped stimulates an interest in art for employees and visitors. The artists who generously loan their work benefit from increased exposure and potential sales.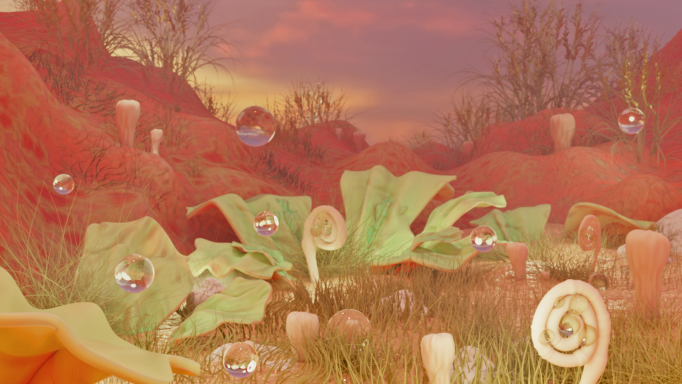 Emily Paranthoen
Control Tower & 6 Alexander Grove
I am occupied with the use of technology in painting, particularly in using 3D modelling, video, and digital collage to explore fictional macro and micro systems, in-between spaces and their potential inhabitants. Narrative is important within my work, providing insight into the otherworldly locations I am creating. Currently, I am exploring the idea of a planet very similar to our own. This planet has experienced its seventh mass extinction as a result of a superior and destructive species, acting without thought, in hope of their own advancement. The environments I am creating refer to this world millions of years in the future after this event has occurred, just as nature is beginning to thrive again. The emergence of a strange new world.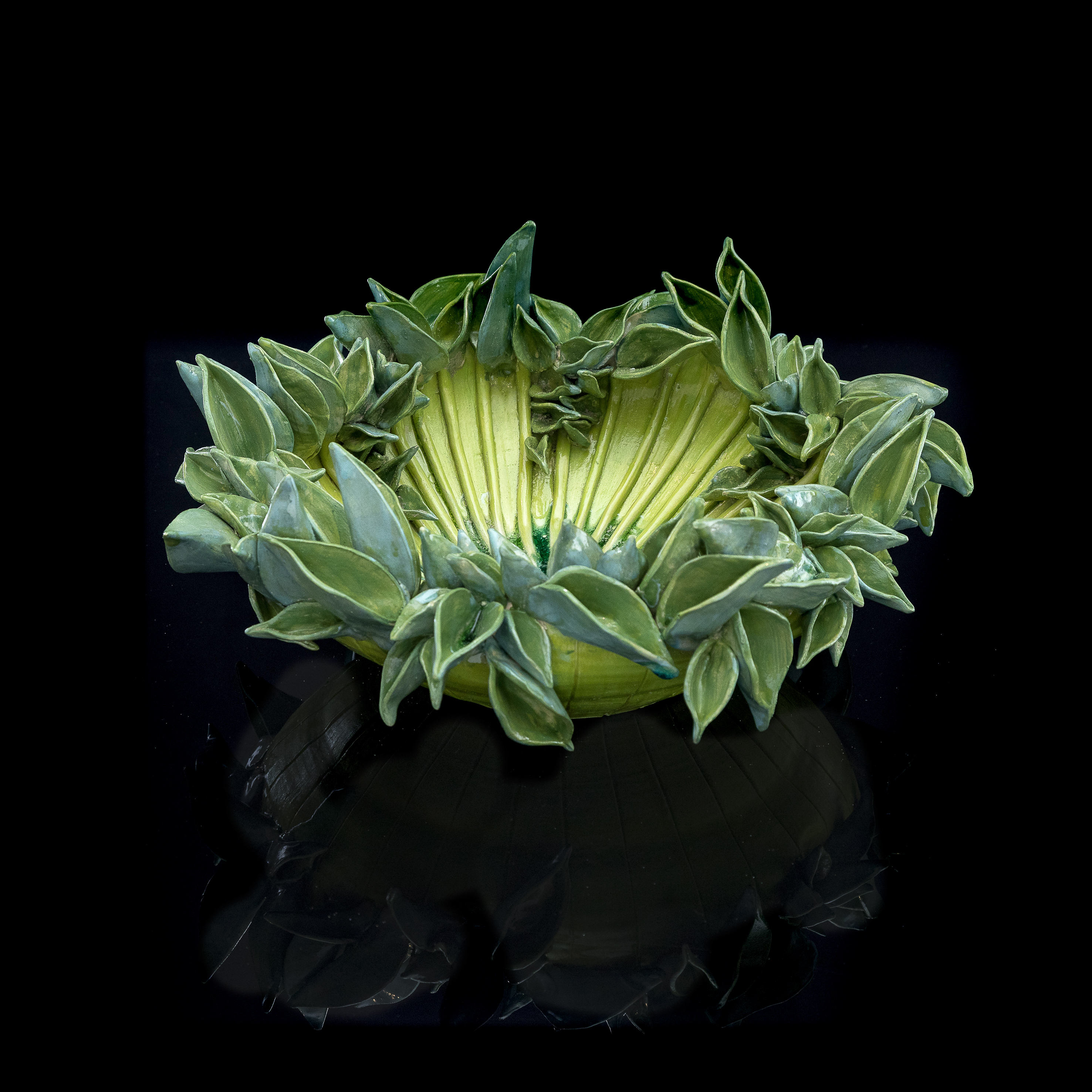 Frances Doherty
Control Tower Gallery
From 1986 to 1996 I owned a restaurant in Brighton and sold it when I became hooked on ceramics at an evening class. So that I could study the subject further. I spent five years at college, studying photography and plastics as well as ceramics. When I graduated in 2001, I took out a lease on workshop premises in Hove, and sublet spaces to other artists/craftspeople. Since then I have exhibited and sold my work at art fairs and galleries throughout the British Isles. In 2004 I won an award for Best Newcomer at BCTF, and have written features for their magazine "The Craftsman'. I took a post grad in teaching and learning in HE, and have worked part-time as a tutor at Northbrook College, Brighton University and HMP Ford.
My inspiration comes from flowers and plants that we see all around us, in gardens, fields even cracks in the pavement. I particularly love the secret worlds inside these flowers, in the patterns and textures hidden away that give a continuing sense of promise and renewal.
Until 2005 my work had been mainly in the domestic & functional arena, but then I decided to work on larger, often one off, sculptural pieces. So far, I have concentrated on the forms of seed pods and fruiting bodies which ties in with my earlier work, but which looks completely different.
I like to play with scale and will often imagine the size that a plant must appear to an insect…what is it about the flower that attracts or repels?  Often I will scale my sculpture up so that we can have an 'insects eye view' of it.
I work in stoneware, throwing the basic shape of the sculpture, then I alter and model onto it. This gives me a certain speed and control which is the way I prefer to work. My pieces are high fired so that they can go into an interior or exterior environment.
My glazes are chosen to compliment the form and are often slightly chrystalline or irradescent, this makes the pieces glow.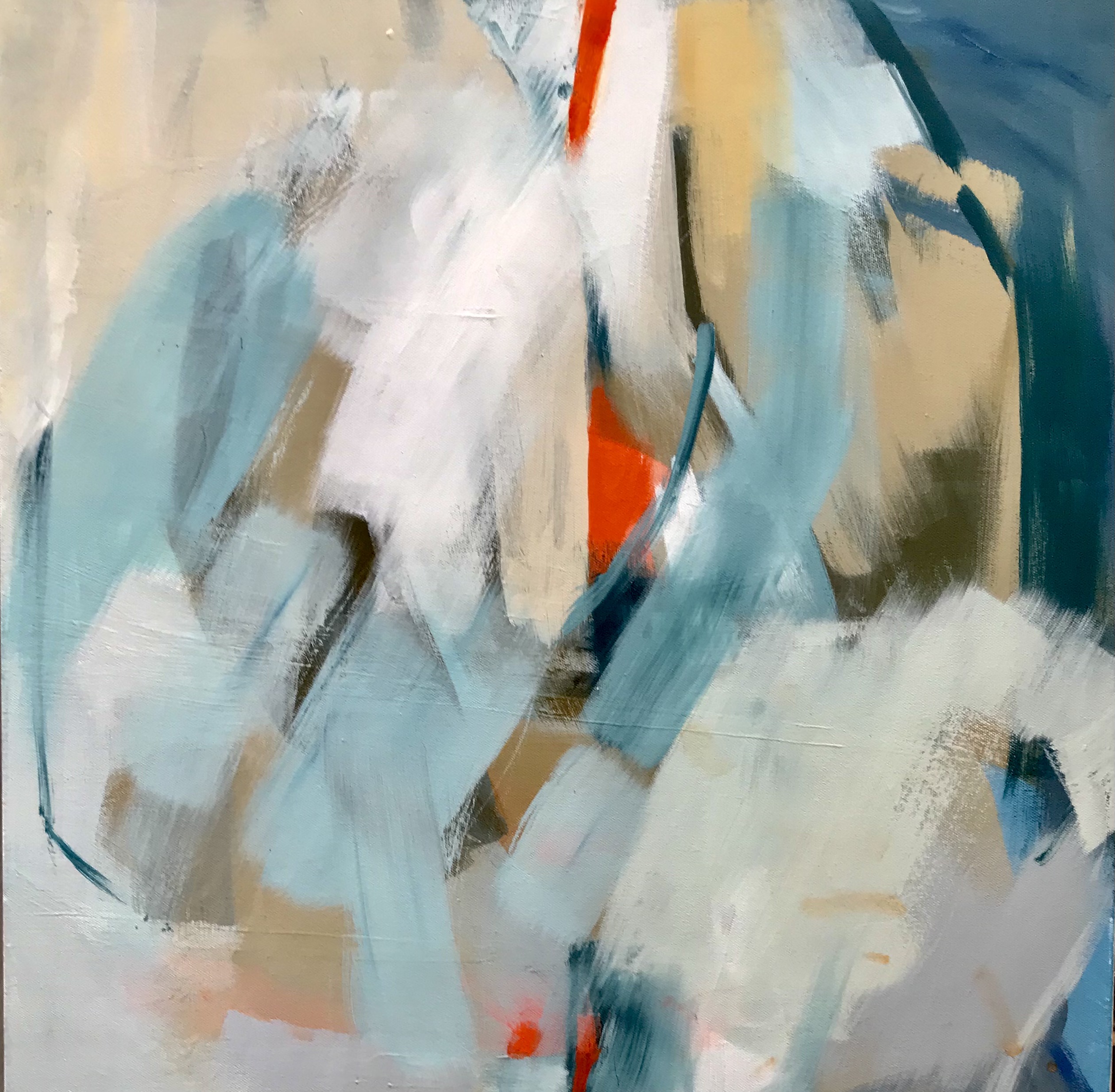 Jan Brine
Control tower Gallery & 35 Kings Hill Ave
The initial inspiration for a painting can arrive from one of many visual sources, e.g. it may be based on a section of a print or collage I have made earlier, or a partly obscured image from a magazine photo or advert. However, once begun, a painting invariably takes off on a life of its own, and soon presents me with possibilities and problems to be solved. I use acrylic paint as I find the rapid drying speed concentrates the mind and helps me work very directly.
My paintings evolve slowly, with many false directions and alterations.
This involves my intuitive response to, and development of, marks made, plus organisation and reorganisation of areas of shape and colour. Often very radical spontaneous changes will be made during the process, as layers of paint interact with each other and suggest new possibilities.
I usually have several paintings on the go at any one time. A painting is finished when there is nothing to be added or taken away.
Graduate of Royal Academy Schools , living and working in E Sussex .
Has exhibited at Mall Gallery ,Wing Gallery ,Spa Gallery , Coach House Gallery ,John Stocks Gallery ,Trinity Gallery , Conquest Hospital , Marle Place , Rye Society of Artists etc
Abstract paintings are acrylic on canvas . Work in collections here and in USA .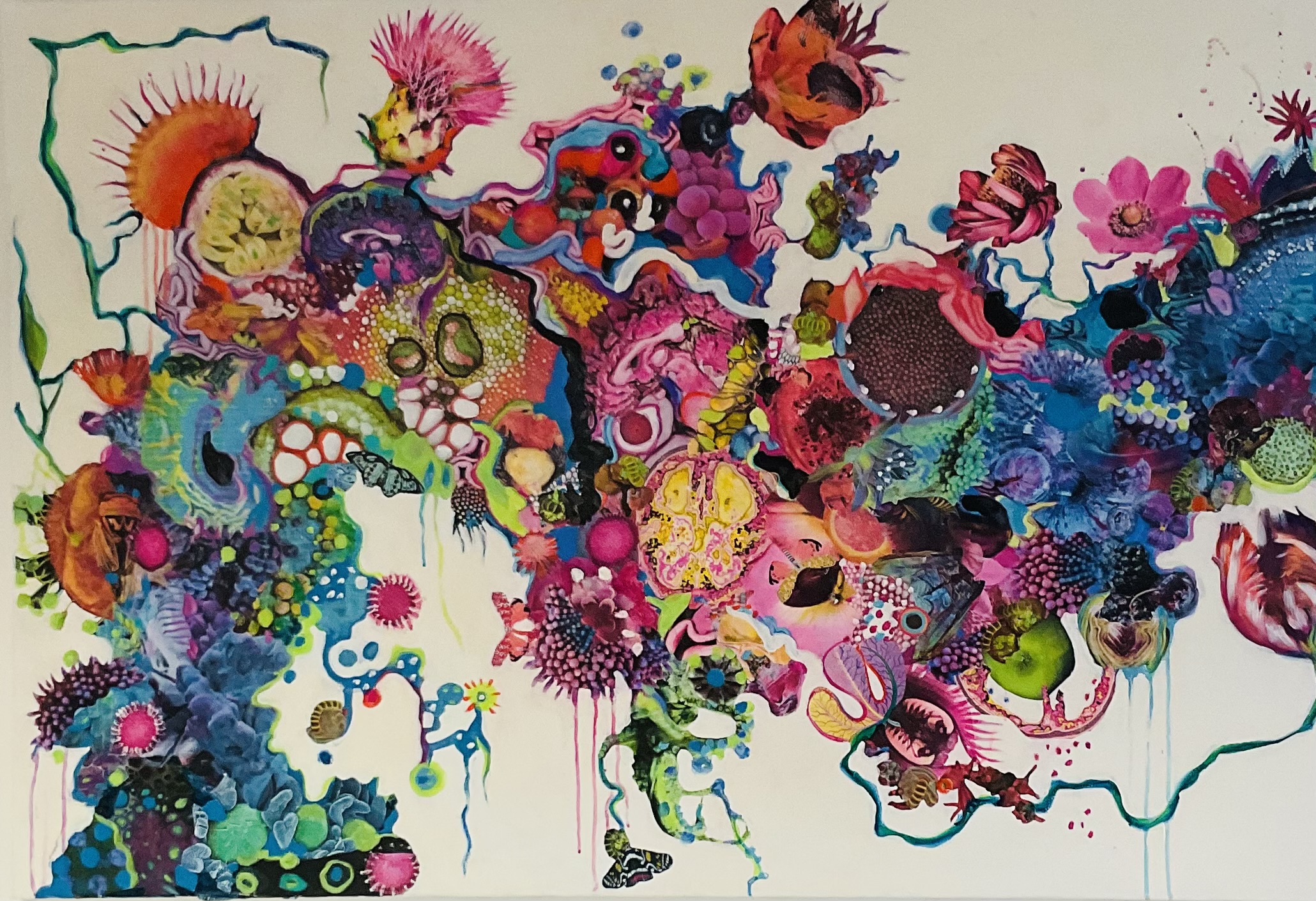 Jane Hawkins
Control Tower Gallery & 11 Tower View
HOST
Exploring organic shapes within the natural world, specifically the
paradox between plant and human physiology. The dynamic and often
beautiful processes of growth, defence and reproduction.
INTO THE PEACE OF WILD THINGS
A magical view below a peaceful horizon of earths strata. Colours,
shapes and ancient historical layers condensed through time that are
rarely seen.
This series of sculpture called 'Mono' explores gender and identity.
Despite a search for individualism in our youth, we also crave the comfort of being part of a tribe. Not wanting to stand out and therefore declare a shared unity, invariably means to we all end up looking very much the same.
All made with recycled materials & papier-mache.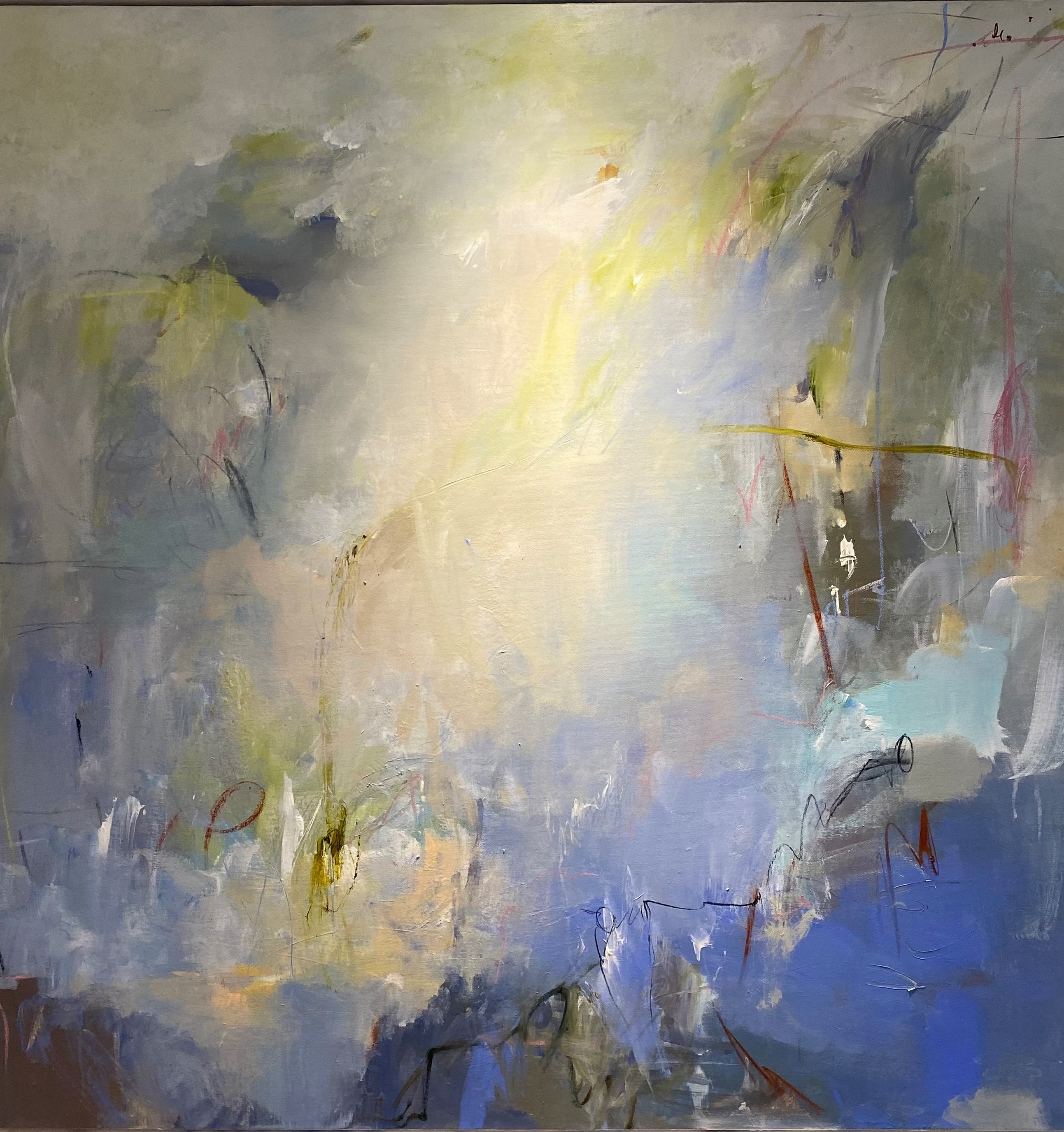 Polly Luce
Control Tower Gallery & 17 Tower View
Having grown up in East Devon I have always felt a strong connection with the landscape and the sea. I have painted for most of my life, and studied Art History at the University of St Andrews (2012).
pollyluce.co.uk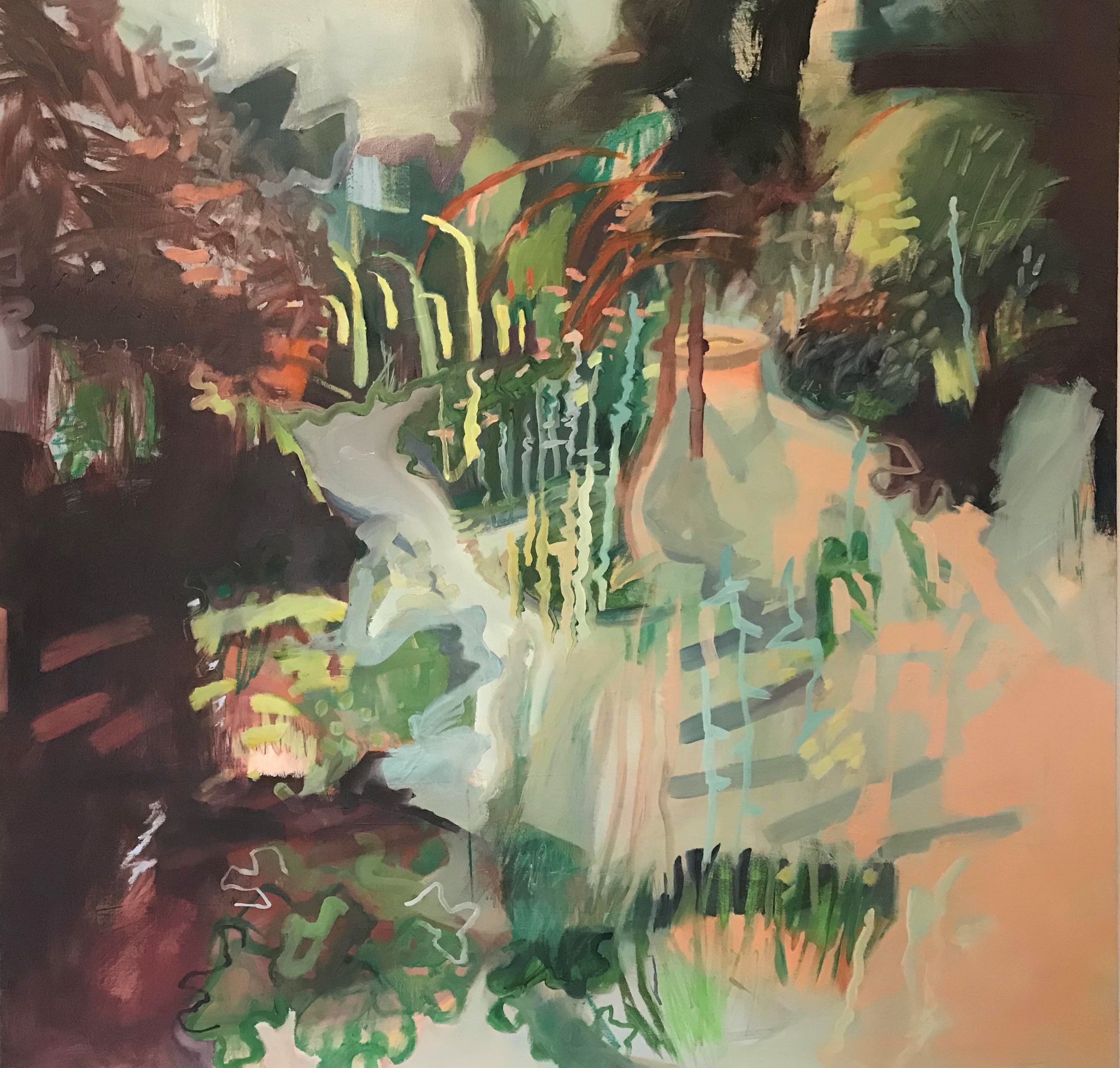 Sue England
Control Tower Gallery & 39 Kings Hill Ave
I have been painting for the last 13 years and printing for 10 years, after a professional life as a graphic designer.

No matter how my subject matter changes, I always  return to land and seascapes and particularly the spaces where they meet – the edge of things.The images develop from sketches done in situ, photos, found objects and the memories of those experiences. The images are often quite heavily textured – the layering of the paint echoing the layering of the land, the history and what lies beneath.
​
Screen and mono printing is an alternative discipline which often feeds into the painting and vice versa.
www.sueengland.co.uk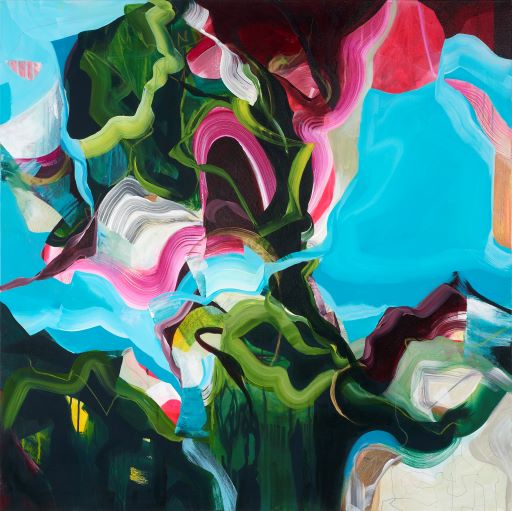 Sophie Taylor
Control Tower Gallery 34 Tower View & 11 Tower View&
Sophie Taylor is an abstract expressionist artist, living and working in the South Downs.
"I'm interested in exploring the connection between painting and wellbeing, and the power of art as a healing tool. This relates both to the process of painting itself as a form of self-discovery, and to my hope that my finished original paintings will resonate with and bring joy to those who come across them. My background in health and wellbeing, as well as home-building and interiors reflects this focus in my art.
I draw much of my artistic vocabulary from wild and natural landscapes – the lines, shapes, pathways, patterns and textures – and filter this inspiration through my inner lens to inform my abstracted work.
My paintings are rich and multi-layered, and often I will rub or sand back certain areas to allow a kernel of the underpainting to peek through. In this way, unique and unexpected marks and textures are revealed, and the final piece contains many images within. Even if early layers are completely covered, they are still an important element of the painting as they have informed what has come later, just as our previous life experiences have led to where we are today. This process-led painting style is a wonderful metaphor for life.
Original art has a super-power which is missing in mass produced items – it is imbued with the thought, care, intentions, energy and emotional expressions of the artist. Choosing to bring artwork which resonates with you into your space creates a more vibrant, personal and soulful atmosphere, and enriches your daily life."
sophietaylorstudio.com
Instagram: @sophietaylorstudio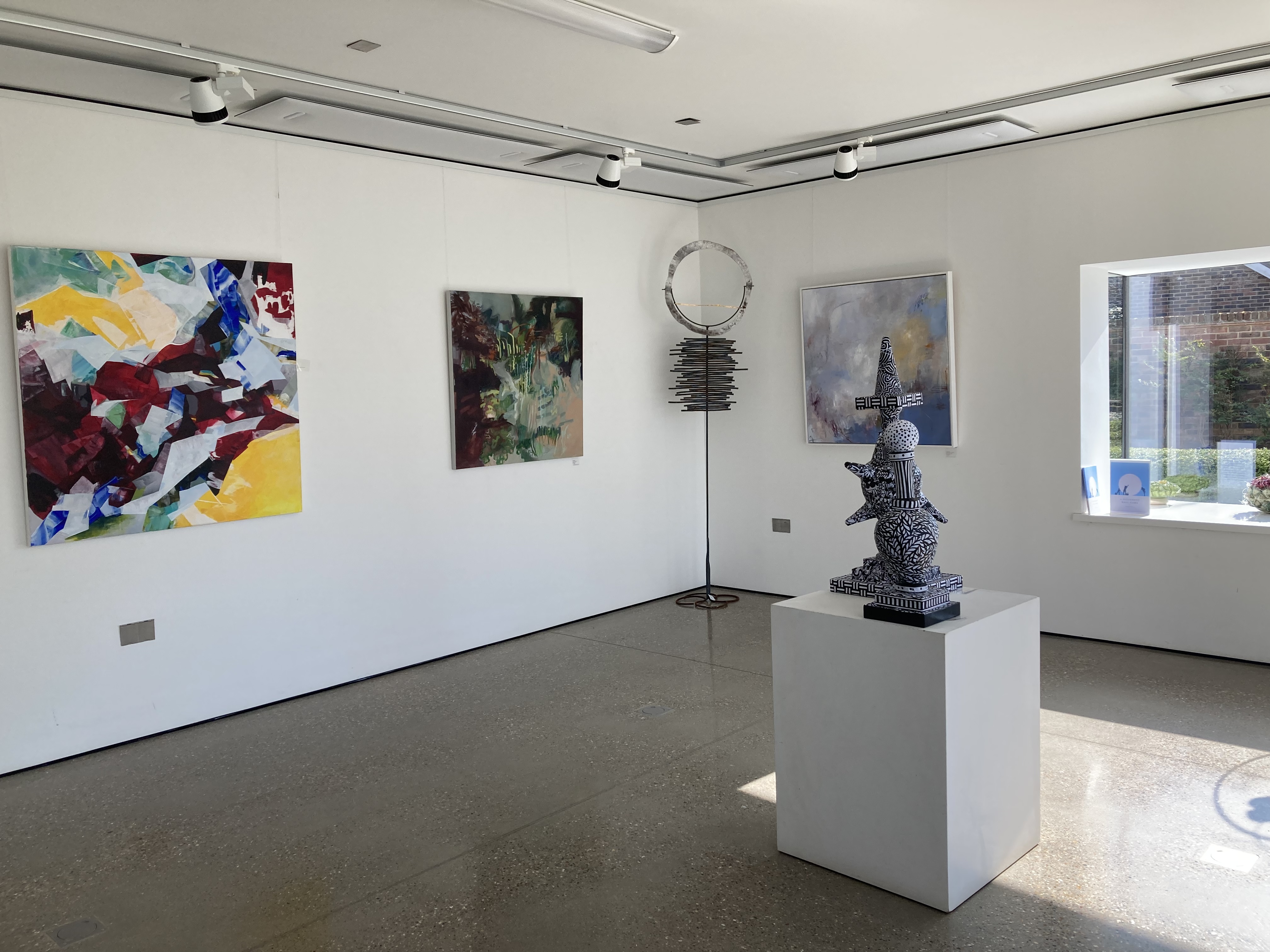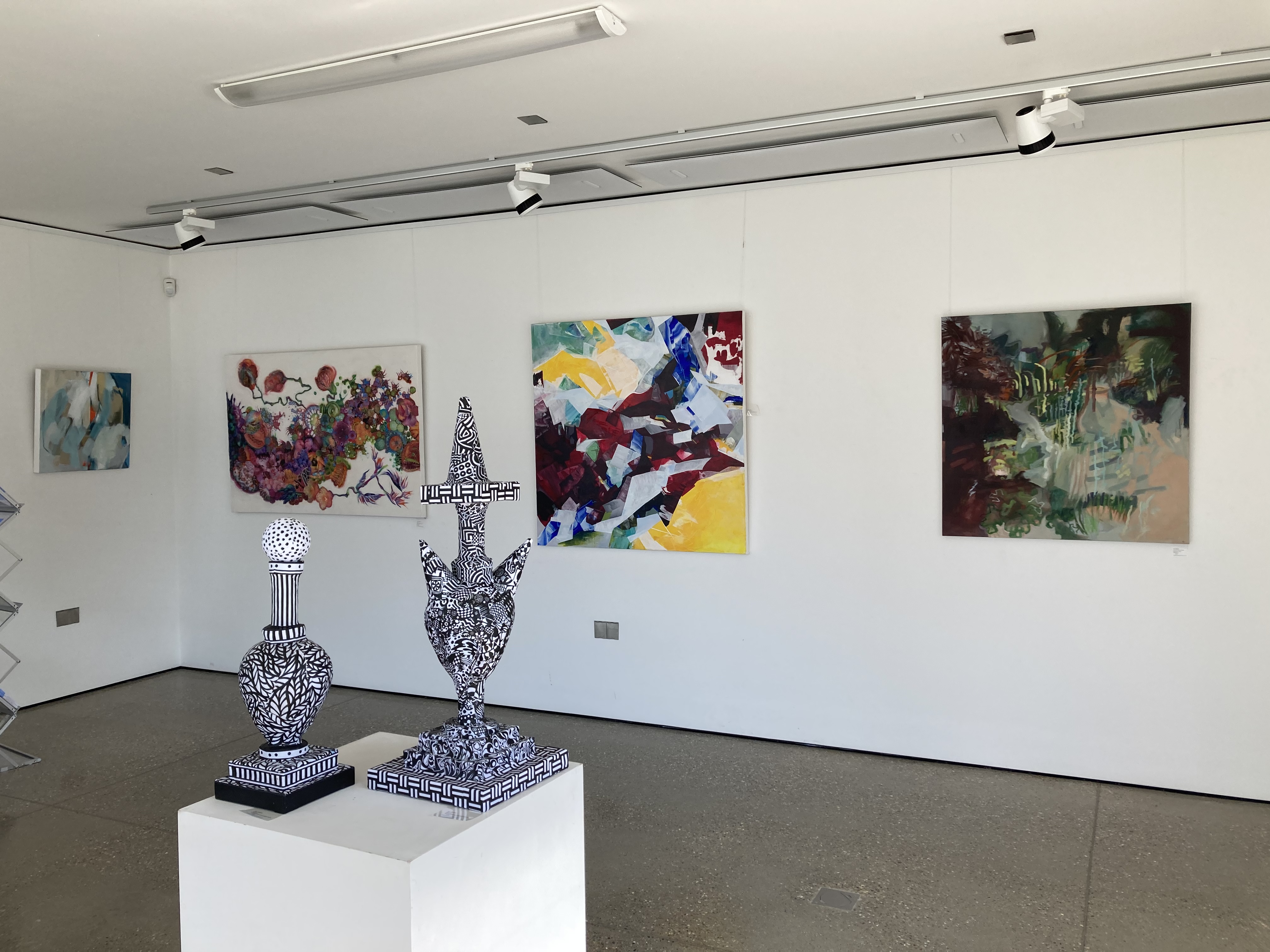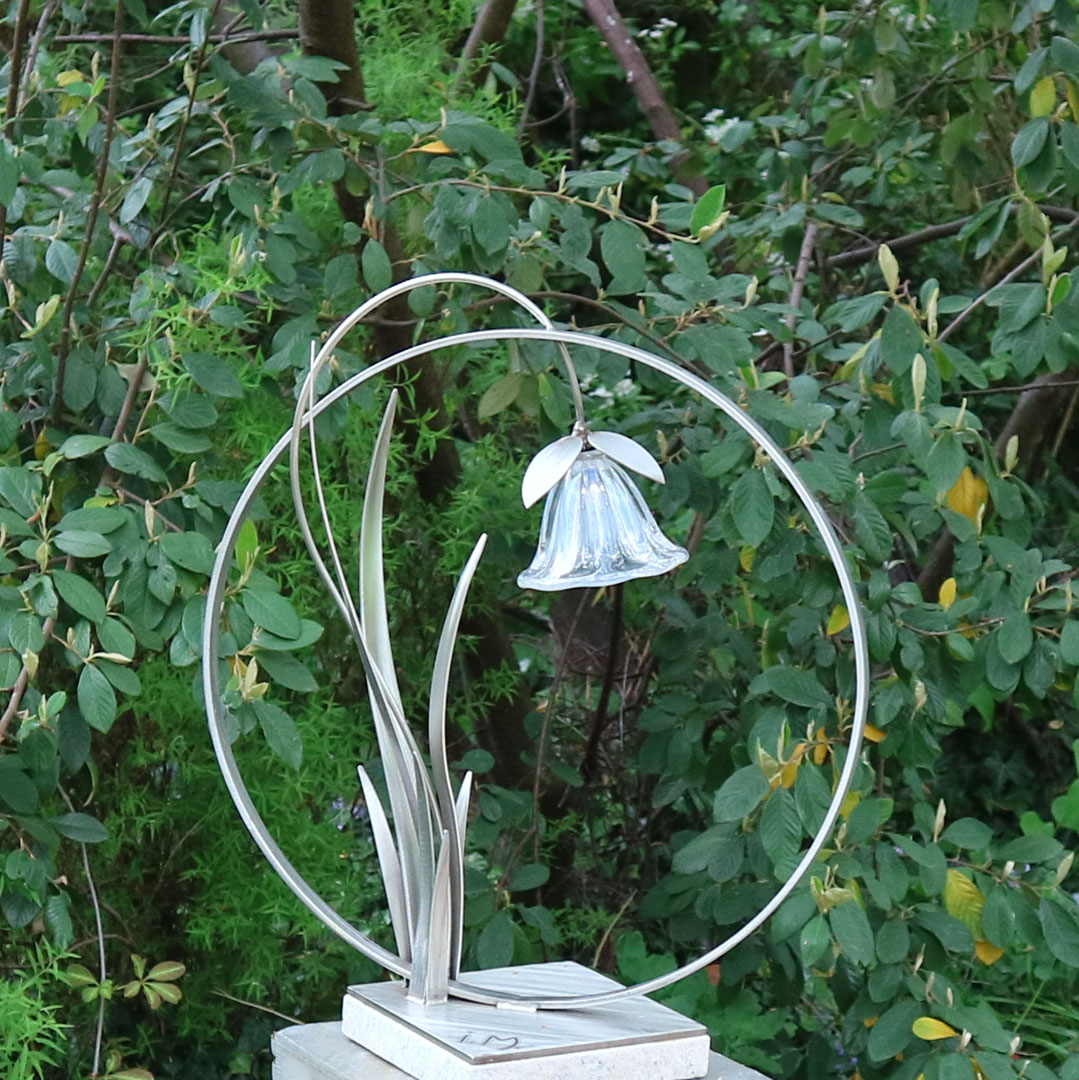 Ian Marlow
1 Tower View, 11 Tower View & Control Tower Gallery
Ian Marlow is a Somerset based sculptor, specialising in dynamic artworks from stainless steel, glass and bronze. With inspiration drawn from nature, Ian creates artworks that sit comfortably within any setting from formal gardens to minimalist urban landscapes. A member of the Royal Society of Sculptors, Ian Marlow is invited to exhibit widely and is regularly commissioned by private and corporate clients.
www.marlowsculpture.co.uk