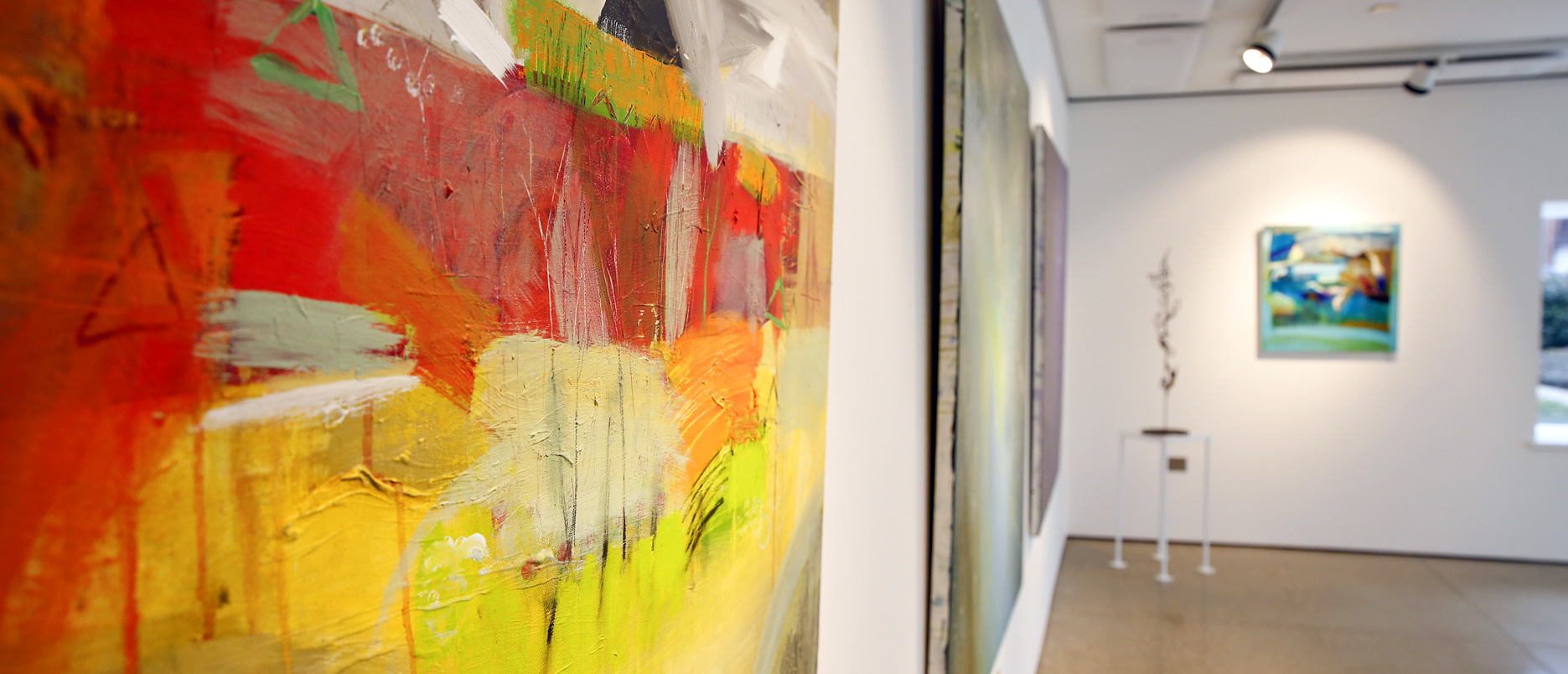 DISCOVER
CURRENT EXHIBITION
Exhibitions are updated three times a year in office buildings and in The Control Tower to create a fresh and changing environment, which it is hoped stimulates an interest in art for employees and visitors. The artists who generously loan their work benefit from increased exposure and potential sales.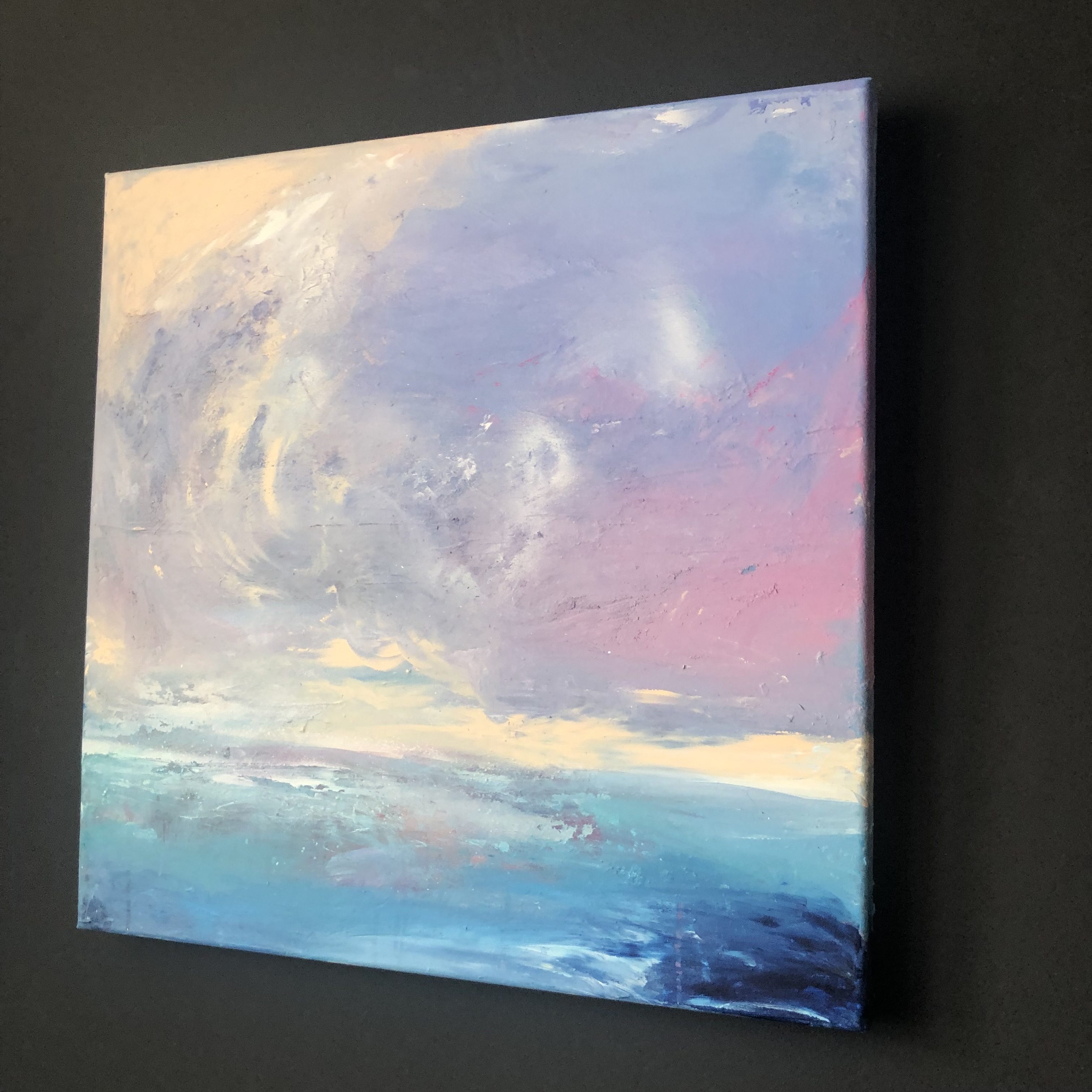 Antonia Thompson
Control Tower Gallery, 39 Kings Hill Ave & 34 Tower View
"Paintings that allow you to walk barefoot in the sand, or see clouds parting after a white out on an alpine slope"
Take a look at my Instagram feed @antoniathompsonartist and my influence is undeniable. Breathtaking photos of the beach illuminated with vibrant colours and energy. Some dramatic in movement and colour, others calm and mesmeric – dusty pink sand, puffs of smoky blue sky and flashes of metallic green waves.Using photos I take on walks to the sea and memories of the physicality of being in natural environments – I also paint mountains – I work with acrylics and mixed media to create work that is rich in colour and texture.I hope to give the viewer the space to allow their thoughts and feelings to remain quiet whilst the senses are heightened. I aspire to create canvases that reflect a subtle sculptural quality that are overwhelmingly aesthetically driven.I look for the feeling of being barefoot in the sand, exploring beachside rocks or that all encompassing feeling of wanting to dive into the ocean on a warm day. To disappear, to relax, whilst still being aware of all that is around.I worked for many years in an office and holidays were often a common topic that helped us transcend the mundanity of everyday desk work. I love the idea that through looking at an abstract painting you can find a memory, a part of yourself in it that can take you on holiday in your mind. This is even more prevalent post-pandemic as we all need space for ourselves to dream.The memory of the light at sunset on a Greek Island, the moment the clouds part on an alpine mountain, whatever the seed of my painting, I layer paint onto the canvas as each work becomes a journey in itself. Sometimes the painting finds itself after the first layer, but more often a work will go through various incarnations before it finds and settles itself.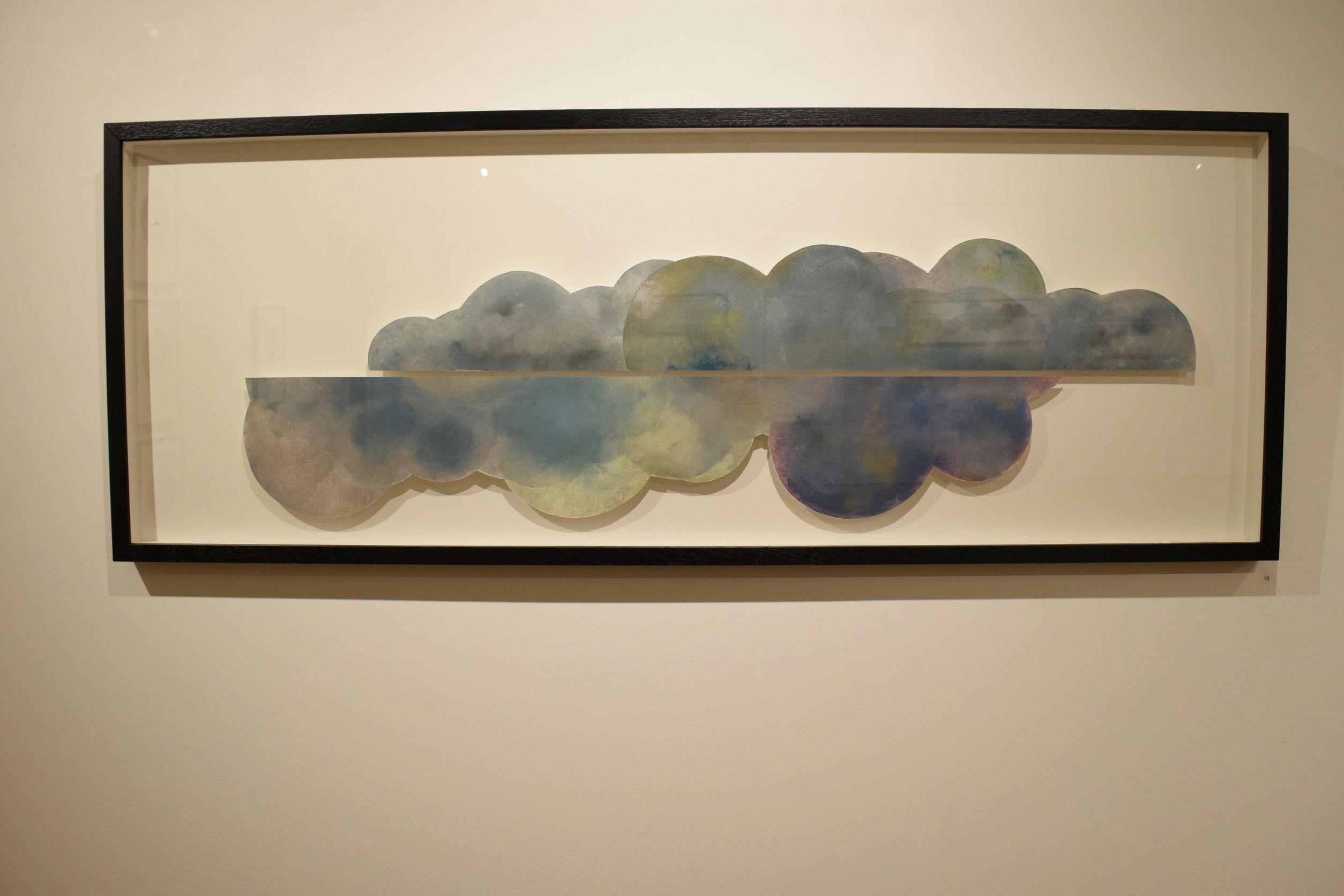 Christina France
Control Tower Gallery & 4 Abbey Wood Rd
Christina France is a visual artist working with print, drawing and a combination of the two. Creating embossed drawings and prints as a response to light, water, the skies and reflections she offers the viewer a contemplative respite from our fast moving world.
As a printmaker, she responds to the medium with spontaneity, connecting to the haptic nature of the process. She has a painterly approach, using unconventional methods in order to achieve the layering and translucency she strives for. Gold and silver leaf or dust is sometimes gilded onto the surface of the work.
'My approach to printmaking is spontaneous. I often use circular or shaped plates cut from copper or zinc. Lines and tones  are bitten into the plate using traditional etching techniques, soft ground, hard ground and aquatint. Plates are rotated, overlaid, overprinted and I often incorporate embossed and de bossed lines to give shadows or add lines with graphite that might be 'shadowlines.'  The gilding of metal leaf  onto the surface, or the addition of gold dust adds reflection so that the image is ever changing, shifting and subtle.'
Christina was awarded a Masters degree from Manchester University having  previously read for her degree in Fine Art at Gloucestershire College of Art and Design. She also trained in printmaking techniques  at Kensington and Chelsea College, London.
Christina is a member of the Printmakers Council UK, Ålgården workshop in Sweden and Manifestampe in France.
Christina was elected a Fellow of the  Royal Society of Arts in February 2018.Christina exhibits regularly nationally and internationally and has work in the collections of the V&A Museum London as well as public collections in the Uk, USA, Sweden and France.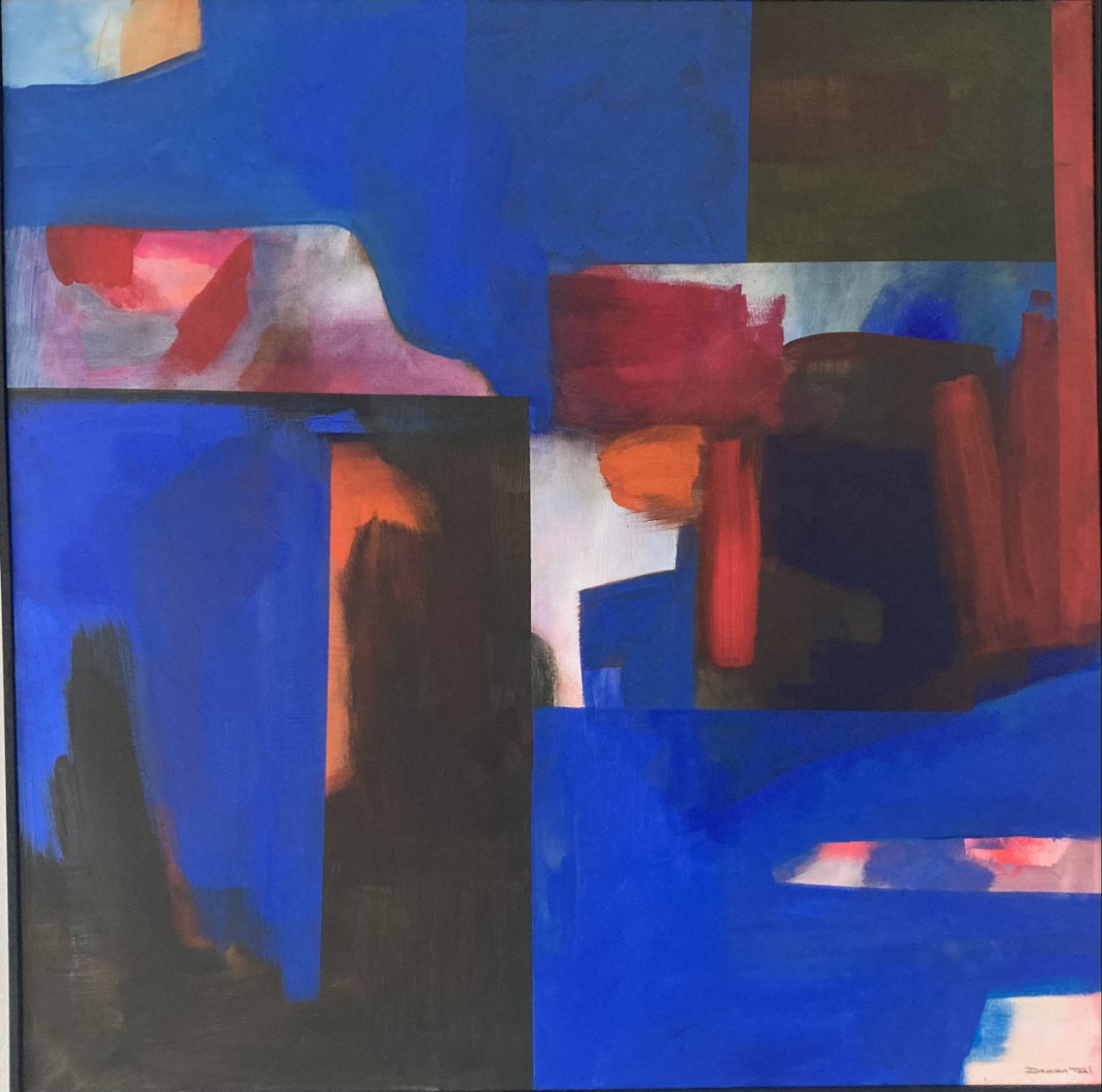 Damian Toal
Control Tower Gallery & 35 Kings Hill Ave
I am an editor, filmmaker, digital and installation artist with a background in the broadcast and the independent sector; working both collaboratively and independently on screen based, site specific and performance based film and video. This is complemented by consultancy work with Arts Council England and project management / mentoring roles in Educational and arts initiatives, fostering interdisciplinary practice and encouraging creative partnerships, to research and engage with questions of the built environment, dis/ability, access, and creative architectural practice.
My work has been exhibited and screened both nationally and internationally, and I have undertaken several artists' residences both here and abroad.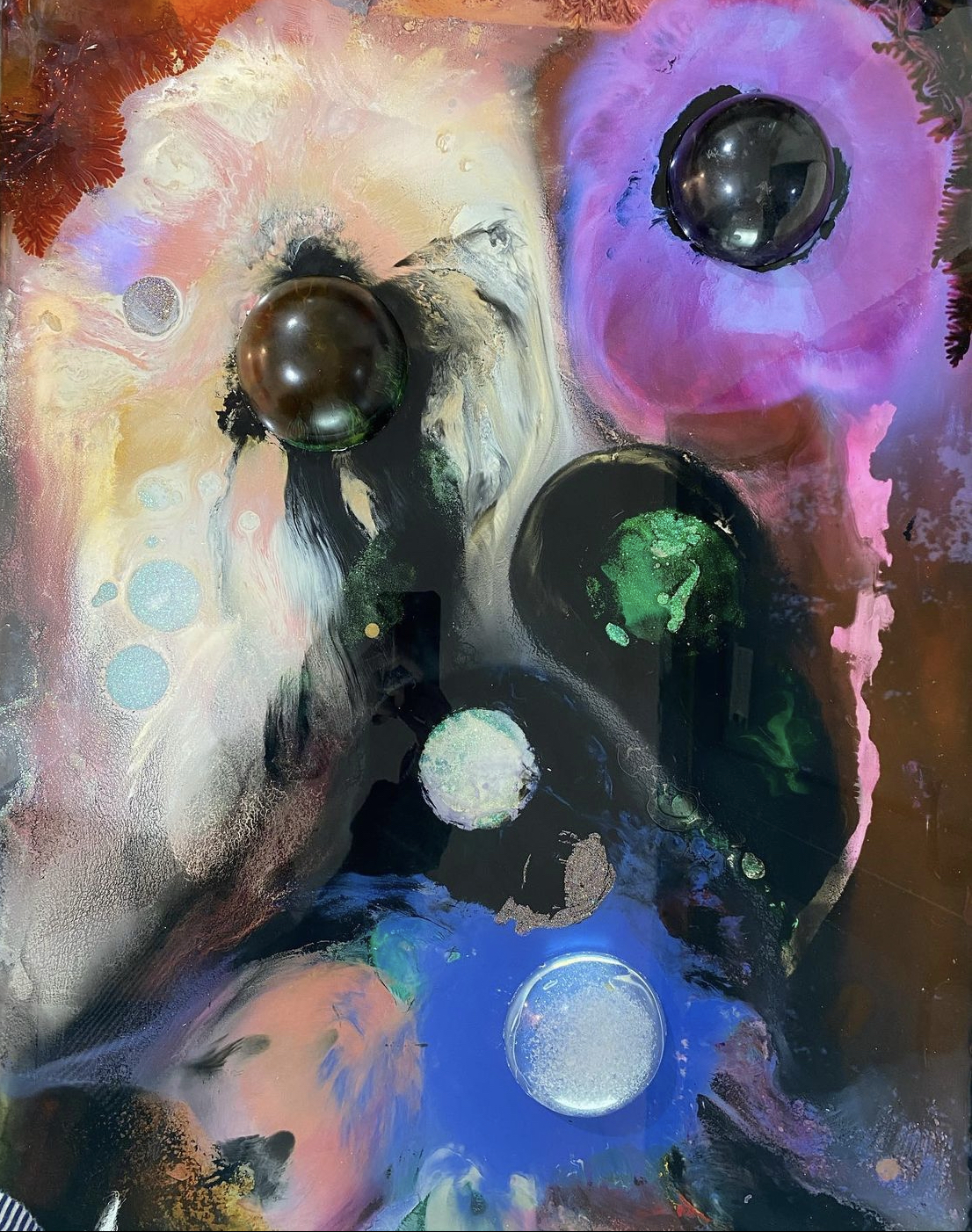 Nina Garstang
Control Tower Gallery and 6 Alexander Grove
Nina's  work contemplates the middle ground between what is real and what is not, pushing the view of the objects she paints to the point where they lose their identity, thus revealing an altered state of mind, that could be looking to the universe or travelling deep inside the body or both at the same time.
Pondering the medium of paint, exploring: the quality and viscosity of paint itself, redolent of current opinions of the tradition of painting in an increasingly virtual world and the psychological experience of creating a painting. Flirting with the idea of Rorschach cards and likening the state of mind to that of theta brain wave state.
 "The colours hit me up with their intensity, like chemicals chasing through my blood. It's a visceral thing at first and then meaning emerges: I get rivers, seas and mountains, then into cells under microscopes, maps of the earth from space bleeding into brains and embryos, soft tissues and weather systems all on a single sheet of glass, yet it is still. I'm getting flashes of old masters too, like faces and scenes from other things I've seen dissolving away from me."    Author & Poet Richard Lewis's description of Nina's glass paintings
Nina is a Royal College of Art post graduate Master of Arts in painting. Having exhibited nationally and internationally, highlights include 'London Art' fair in Chelsea, Scope Miami and Paradise RCA Milan Fine Art meets Design for Milan Design week. She has work in the private collections of Alex de Brye and public collection of 6KBW; She received the Stanley Smith Scholarship to the Royal College of Art.
https://www.ninajosephinegarstang.com/
https://www.instagram.com/ninagarstang/?hl=en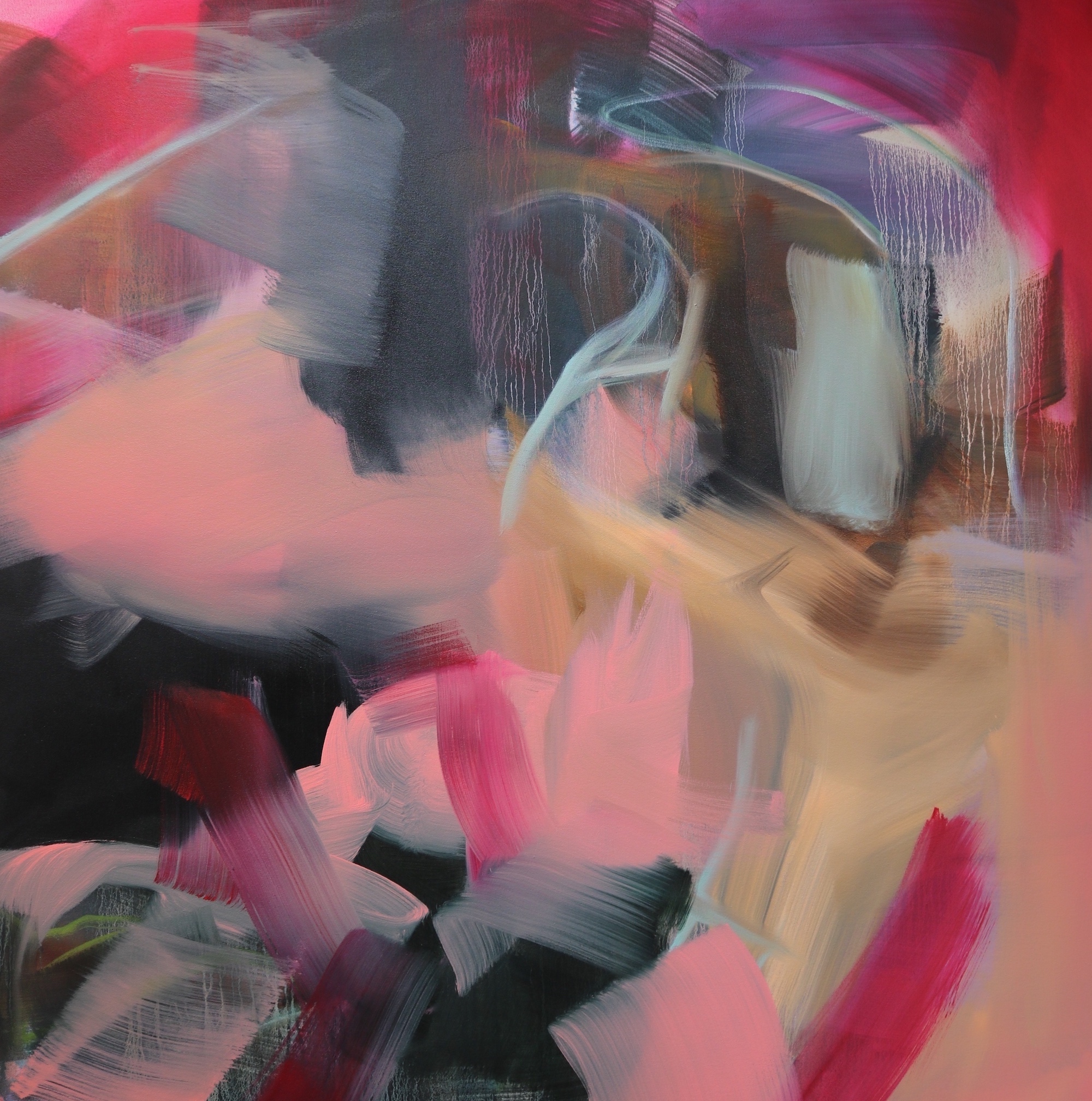 Peggy Cozzi
Control Tower Gallery, 1 Tower View & 17 Kings Hill Ave
Peggy Cozzi experiments with colour and is endlessly fascinated by how it can transport
us to such a variety of moods , memories and associations within the psyche . She makes
abstract paintings , predominantly oil on canvas , with a focus on the interplay between
gesture and colour , using loose , open , expressive mark making mediated through an
experimental yet balanced and harmonising colour palette . Cozzi leverages the textural
properties of pigments to fashion (ambiguous) spaces ; terrains unknown yet arrestingly
familiar which seem to exist in both a physical and psychological realm .
Peggy Cozzi's paintings are distinctive for their dynamic sense of movement and
unconstrained fluid possibility ; experimental yet carefully calibrated , vigorous gestures
are played out against a soft and harmonising pallette referencing what she describes as
"internal landscapes" –
Artist Quote :
"I am interested in how the medium of paint can evoke imaginative responses and
psychological states ; images grow out of the process and my interaction with the
materials , I follow a journey with the painting to a point where colour and mark begin to
trigger emotive associations , where the paint appears at once tactile and concrete yet
simultaneously having the potential for illusion and the capacity to draw on the
unconscious ."
Peggy Cozzi is an abstract painter based in Dorset.
She studied Fine Art painting at Portsmouth Polytechnic and completed a Fine Art MA at
the Arts University Bournemouth in 2014 . She has undertaken solo and collaborative
exhibitions, residencies and curatorial projects in the UK . Her work is held in private and
corporate collections in Europe , USA , Asia and Australia .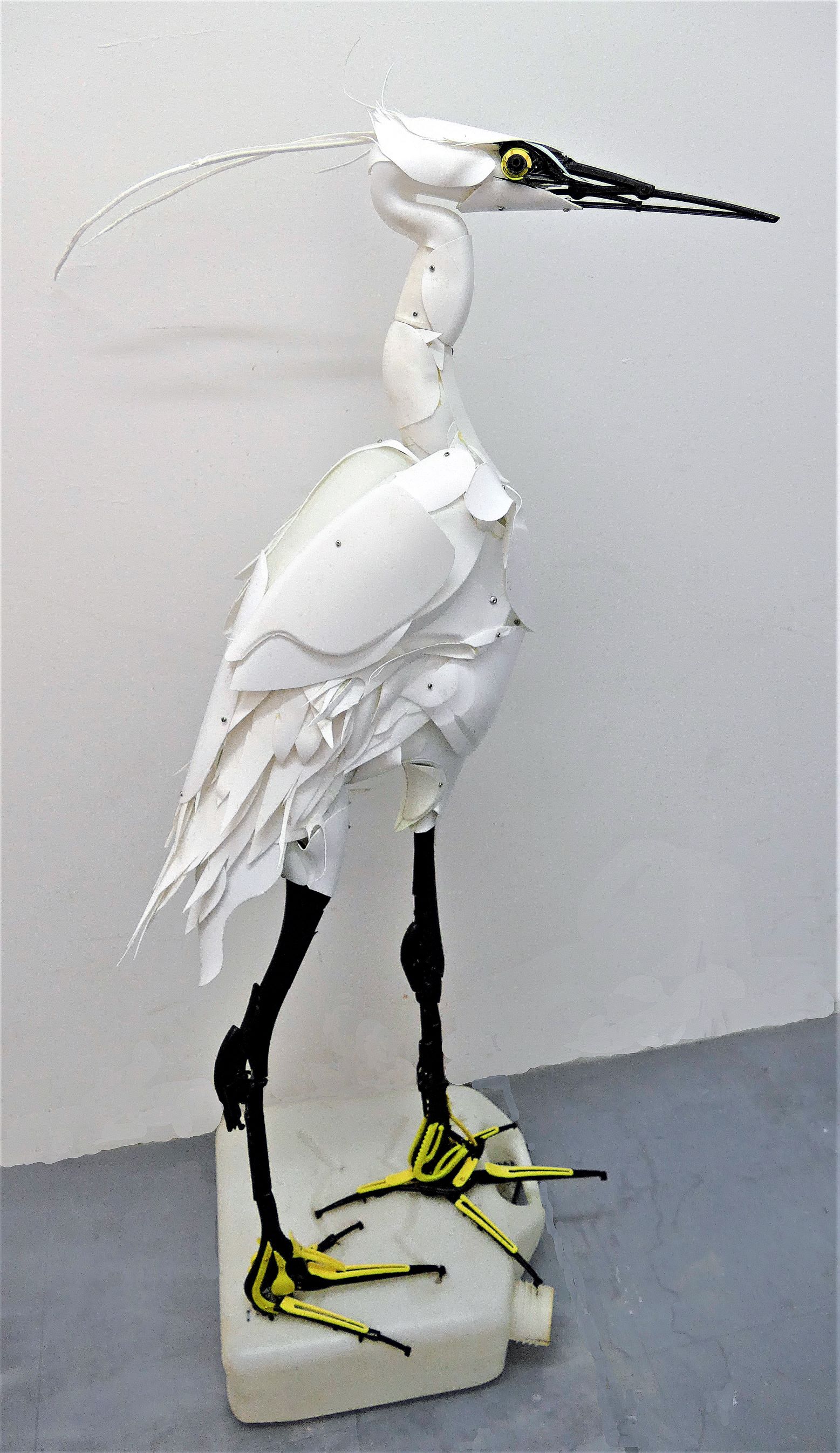 Sandie M Sutton
Control Tower Gallery and 1 Tower View
Animal Sculptures
'My art practice involves creating innovative ways to use discarded materials destined for landfill or becoming involved in problematic waste management streams.
While plastic debris, my most utilized material, is thought of as disposable, it is in fact quite the opposite.
It lingers in the environment, causing all kinds of harm, and is currently cheaper at the present time to produce than to recycle.
My sculptures are assembled from intercepted waste plastics and are worked to take on organic shapes and animal forms.
They are aesthetically intriguing, as the viewer observes and considers the juxtaposition between familiar household waste and the natural world.
Sculpture Workshops
My art practice has always included art education, working with children, young adults and the elderly. I have designed, coordinated, and run many individual arts workshops as well as artist residencies. Art projects that involve collaboration with the local community and families are important to me.
I aim to meet the needs of the individual and to make art inspiring, friendly and thought provoking.
www.sandiemsutton.com
Instagram: @sandisu10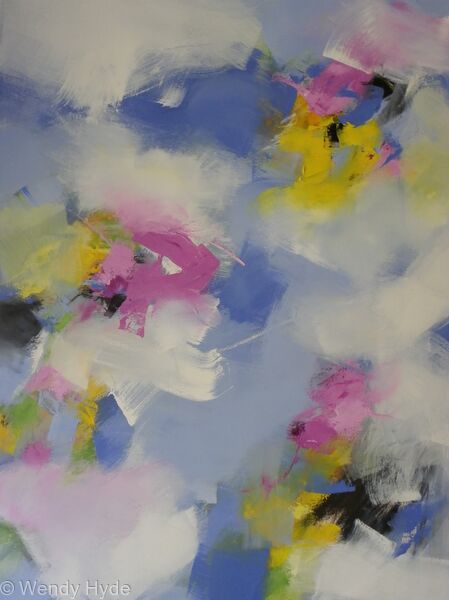 Wendy Hyde
Control Tower Gallery and 30Tower View
My work is Abstract Expressionist.
I paint not what I see of the visible world, but how I feel it to be. It is not a literal description of a place, but a feeling of a place and how one is affected by that environment.
My inspiration comes from the Landscape, Skyscape, Seascape, music that I listen to Classical, blues soul, jazz or colours that I see in everyday life. I like to work on a large scale, when possible, as this gives me more freedom of movement and allows me to be experimental. My preferred medium is oil on canvas or paper. The paintings are allowed to happen to come into being. I have two styles of painting.
My 'Colour field' paintings, part of the Abstract Expressionist movement where overall consistency of form and process is prime, and colour is the subject itself.
My second style is the strength of the mark, working with knifes, rags and brushes. Sometimes the marks are made with rapid expressive movements, other times gentler, depending on subject matter and feeling. 
Artists that inspire me are Willem de Kooning for the fluidity of the paint and the power of the brushstrokes, Mark Rothko whose colours enfold you in a vast smothering embrace and Rembrandt for his deep understanding of how to paint flesh, especially knees!J.M.W. Turner for his magical light in the landscape. I work presently at home in the West Midlands and paint full time. Previously exhibiting work at the Knapp Gallery Regents College, Regents Park, London N.W.1. My work was critiqued while on show at the Knapp Gallery by Professor Dr Maurice Cockrill (RIP)of the Royal Academy, and I am honoured to say he 'admired my work'
wendyhyde.artweb.com