15th December 2021
Environmental artwork takes flight in Kings Hill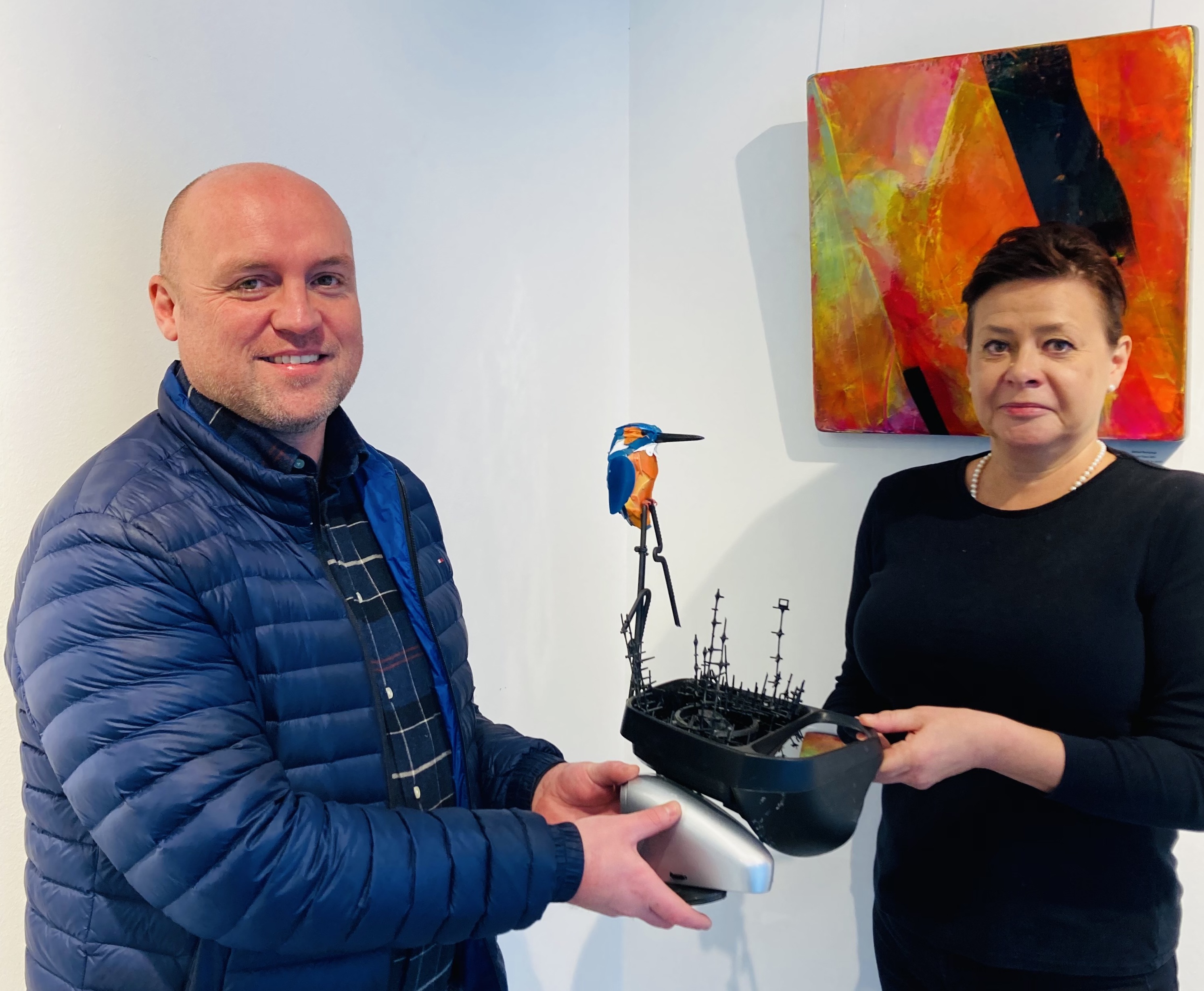 The latest public exhibition in Kings Hill has seen the sale of an artwork highlighting the threat to the environment posed by plastic waste.
The sculpture of a six-inch high kingfisher perched on a branch over a riverbed is the work of Walthamstow artist Sandie M Sutton who finds innovative ways to use discarded materials destined for landfill.
She said: "While plastic debris is thought of as disposable, it is in fact quite the opposite. It lingers in the environment, causing all kinds of harm, and is currently cheaper to produce than to recycle. My sculptures are assembled from intercepted waste plastics and are worked to take on organic shapes and animal forms."
The sculpture was on display in The Control Tower Gallery in the centre of the garden village and was bought by local resident Paul Stevenson.
June Frickleton of Frickleton Fine Art, who curated the exhibition on behalf of Kings Hill developer Liberty Property Trust, said: "These exhibitions are designed to give the public an opportunity to enjoy the work of some of the country's most interesting emerging artists and to give them a chance to showcase their work.
"Sandie creates sculptures that are both beautiful and thought-provoking, highlighting the danger posed to the environment by the mass dumping of waste. I am delighted her kingfisher has found a local home, and it has now been replaced in the exhibition by a cardboard hedgehog and a golden pig."
The current Kings Hill art exhibition features work by nine other artists and will run until 22 January 2022. Details of each artist together with an example of their work can be found at www.kings-hill.com/current-exhibition/