26th September 2023
New art exhibition on display in Kings Hill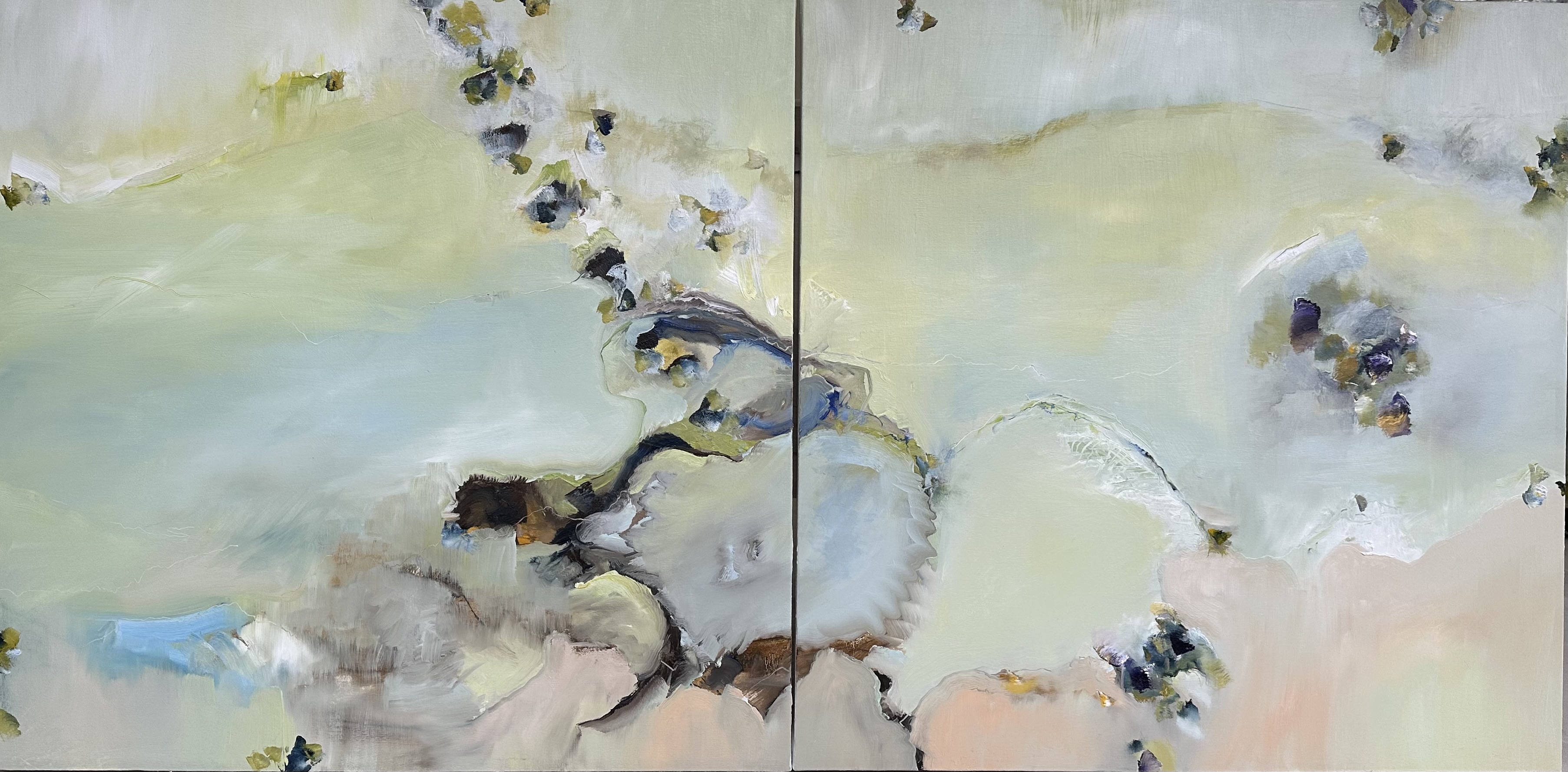 An artist whose work was on show at a prestigious London contemporary art gallery earlier this year is part of the latest art exhibition in Kings Hill.
The seven paintings that formed Bobby Boud's solo exhibition in Hanover Square, Mayfair, can now be viewed in The Control Tower Gallery in the centre of the garden village as well as the 30 Tower View office building.
Her work is inspired by the relentless inbound and outbound journey of the tide, and she uses the medium of oil on canvas to encapsulate the place where the sea meets the land, one of constant change and visual magic.
Also showing their work are award-winning ceramicist Frances Doherty, whose inspiration comes from flowers and plants, and Somerset-based sculptor Ian Marlow, who specialises in dynamic artworks made from stainless steel, glass and bronze. In addition, there are colourful and thought-provoking paintings and textiles by a variety of other artists, including Adele Gibson, Rebecca Angel, Linda Abrahams, Emma McGowan and Emily Macguire.
The exhibition is spread across 10 locations – nine office buildings, each highlighting the work of one or two of the participating artists, and The Control Tower Gallery, which features a selection from them all.
"We try to provide visitors with a variety of works in our ongoing programme of exhibitions – some quirky and some classic – so there is something for everyone to enjoy," said June Frickleton of Frickleton Fine Art, who curates the exhibitions on behalf of Kings Hill developer Liberty Property Trust.
"The current exhibition represents a cross section of art forms created by talented artists and it is a good opportunity for people to see their work in an informal setting."
Anyone wishing to book an appointment to view the exhibition in The Control Tower Gallery can email info@frickletonfineart.co.uk. It runs until Friday, 27 October. Details of each artist, together with an example of their work is listed on www.kings-hill.com/live/kings-hill-art-exhibitions/current-exhibition