11th February 2021
Yinka Ilori appointed as Artist in Residence in Kings Hill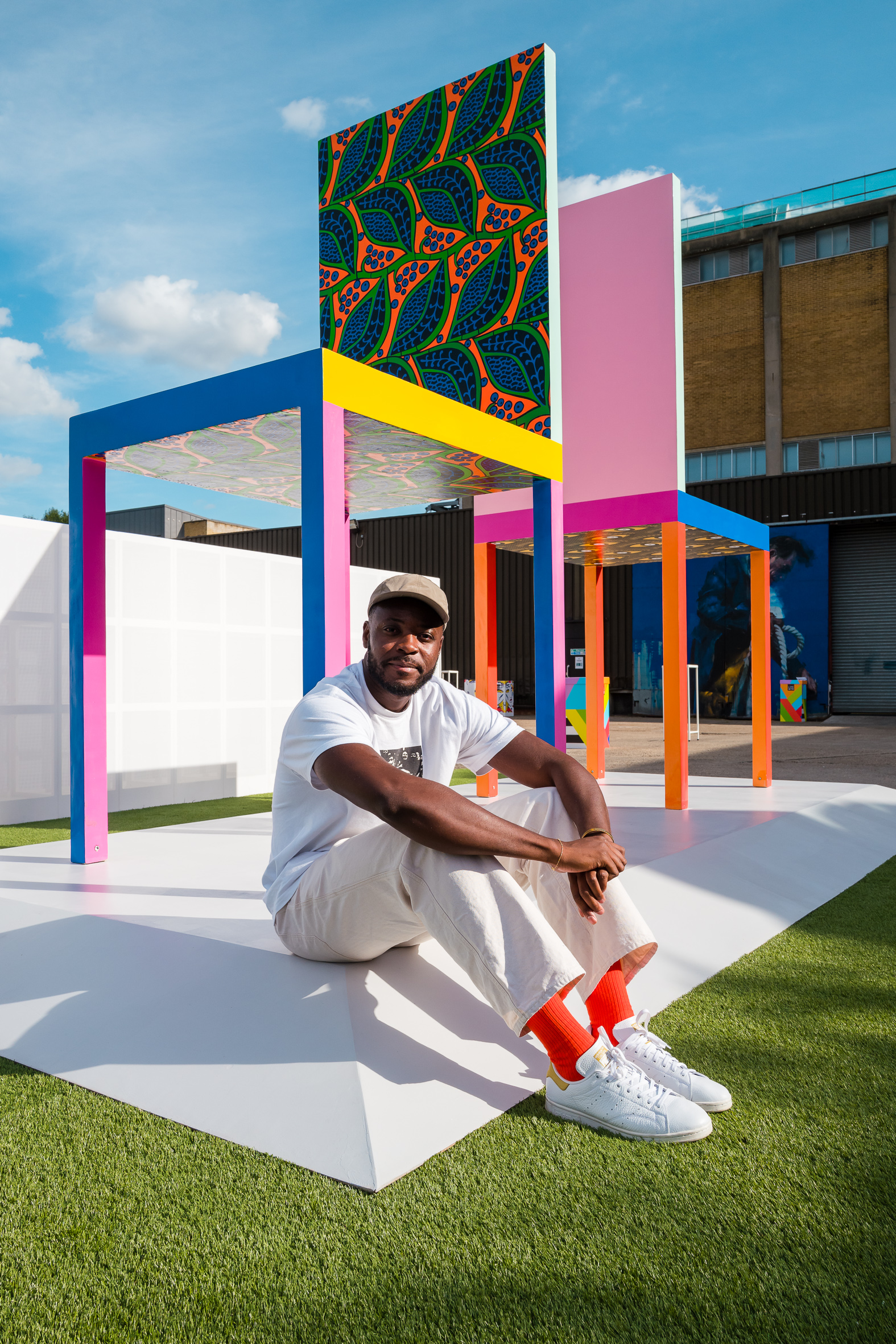 Liberty Property Trust and Kent County Council (KCC) have formed a new cultural partnership with Turner Contemporary, a leading gallery based in Margate, and the top creative specialist university in the United Kingdom, the University for the Creative Arts (UCA), for Kings Hill.
Turner and UCA are working in partnership to deliver a public art commission for the new Kings Hill park, along with an exhibition. They have recently appointed London-based multidisciplinary artist Yinka Ilori, MBE, as Artist in Residence in Kings Hill.
Over the course of this year, Yinka will work with Turner's programming team, students from UCA and the Kings Hill community to create a public artwork for the park.
This commission comes in the wake of the Covid-19 Pandemic which has highlighted the extraordinary opportunities provided by open green spaces. Traditionally, parks have been venues for social interactions, community meetings and moments of joy and play. Kings Hill will see Yinka use the park to design and realise a public art commission that reimagines open space use for the future.
Andrew Blevins, Managing Director, Liberty Property Trust said:
"We were drawn to Yinka's energy and enthusiasm for the commission and the fact he is an emerging artist, brimming with ideas that will bring colour and fun to the park."
Yinka specialises in storytelling by fusing his British and Nigerian heritage to communicate new narratives in contemporary design. He began his practice in 2011 up-cycling vintage furniture, inspired by the traditional Nigerian parables and West African fabrics that surrounded him as a child. For Kings Hill, Yinka's initial proposal weaves the history of apples throughout the park.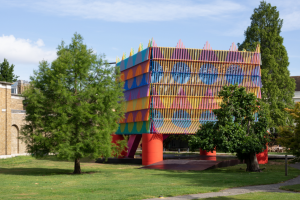 Commenting on his appointment, Yinka Ilori said:
"Visiting the site in Kings Hill was a breath of fresh air; standing on top of the amphitheatre and looking out at the whole of Kent was magical. I was drawn to this project and the site in Kings Hill because it's full of history. I want to explore how we remember and celebrate that history and bring a new story that's relevant to now and the people that live and work there! This is my first experience as an artist in residence, and it's super exciting to be able to connect with new people and new ideas. I am looking forward to learning new things, understanding new cultures and ways of thinking. With the commission as a focal point, I'm really excited for people from further afield to come to know Kent for the beautiful place that it is."
Download related press releases:
Yinka Ilori appointed as Artist in Residence in Kings Hill
Turner Contemporary and University for the Creative Arts appointed as Cultural Partners for Kings Hill
Please click here for progress updates on the Artist in Residence commission and for opportunities for the community to participate.